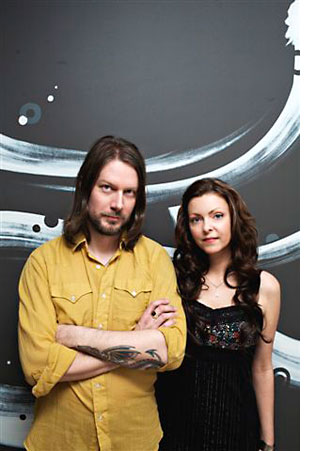 Vanguard Records is excited to announce the signing of alternative indie rockers, Viva Voce - also known as – Kevin and Anita Robinson - and the release of their label debut, "The Future Will Destroy You" on June 21st, 2011. All songs on this new recording were written, produced and mixed by the Portland, OR, duo in their home studio.
"Viva Voce will continue to record, produce albums and tour until a force majeure keeps us from doing so. It is our great joy to now finally be on a label that has a history and lineage to match. We're lifers and it feels good to finally be at home", states Kevin Robinson.
Known for their hazy atmospherics and soaring guitars, the 10 tracks on "The Future Will Destroy You", represent some of Viva Voce's strongest songwriting and musicianship to date. "The Future Will Destroy You" marks Viva Voce's 5th recording overall. Kevin and Anita Robinson previously worked with Vanguard when they recorded under the moniker 'Blue Giant', featuring Chris Funk (Decemberists), Evan Railton (Swords) and Seth Lorinczi (Golden Bears) in 2010.