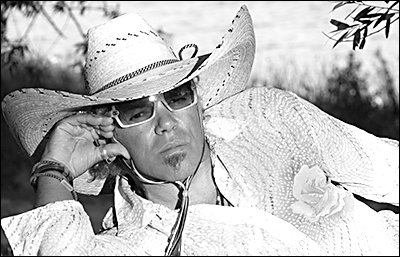 Rhythm has always been part of Vinny Fazzari's life. He started his musical journey on Catalina Island where his mother owned a nightclub. Early on, he realized a knack for bringing you into his musical landscape.
It has become increasingly difficult to come across something original in today's repetitive music world. Listen to Vinny Fazzari's music and you will be transported to a world all his own. The simplicity and the arrangement of the songs feel as though every instrument is in it's rightful place.
His new album, "Live Life Long", stays with you. From the infectious riff of the title track, to the ethereal storytelling of "Your Dress" and the devotion of "Hold Me Close Tonight". Vinny captures elements of his past, present and future. His 'singer songwriter with a twist' style takes you on a musical ride starting with the whistle of the train through the swampy blues, all the way to the closing farewell.
Vinny sings about living life longer through love, taking road trips and dreaming dreams, enduring challenging moments and coming home. Vinny's music digs deep inside revealing heartfelt emotions. One listen won't be enough as your heart will most likely ask you for more.