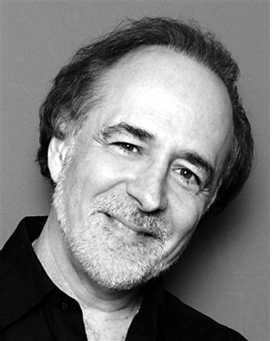 Vince Melamed has covered a lot of territory as a sideman and session player throughout his illustrious career. Now this world-class musician has finally settled in to record and release his debut solo album, 'WHAT MATTERS MOST', on Adroit Records.
Vince grew up in Los Angeles, and caught the show business bug at an early age. He formed a band at 14, and signed a record deal at the tender age of 16. His band, the Mugwumps, played every love-in and Sunset Strip-club in L.A., as well as appearing in and providing music for some low budget teen flicks.
But after a short-lived brush with success, Melamed decided to enter music school at CSUN Northridge. After graduating from college, where he co-hosted a radio show, Vince was back on the road as a sideman for Danny O'Keefe, then continuing on with Bobby Womack, David Ruffin, JD Souther, The Eagles, Rita Coolidge, Karla Bonoff, Glen Frey, Jimmy Buffett, Bob Dylan, Rosanne Cash, Rodney Crowell and Dan Fogelberg.
"I had been writing in L.A. whenever I was off the road and enjoyed some success," says Melamed, who during that time had cuts with Cher, Tina Turner and Phoebe Snow.
"I originally came to Nashville to work with Rosanne Cash, and that's when I began to write music seriously, and was fortunate to find a niche in this community of highly supportive and creative music people," recalls Vince about his decision to relocate. So in 1986, he packed up everything and moved to 'Music City'.
Success soon followed with a flood of songs recorded by Trisha Yearwood ('Walkaway Joe'), John Anderson ('Hillbilly Hollywood'), Jill Sobule ('Too Cool to Fall in Love'), Boy Howdy ('She'd Give Anything'), Restless Heart ('Tell Me What You Dream'), Ty Herndon ('What Mattered Most'), Gerald Levert ('I'd Give Anything'), Jimmy Buffett ('Souvenirs') and most recently, Phil Vassar ('I'll Take That as a Yes').
Vince is also is a founding member of the MCA Records' group Run C&W.
Now, Melamed's newest effort, 'WHAT MATTERS MOST', includes some of his country hits, but with a different twist. "I'm basically a rock 'n' roll guy, and Jim Tract (the CD's producer) at Adroit gets that," Vince says. "Jim brought in some great musicians for the sessions. The result is a CD that is infused with an alternative sound that is contemporary and dynamic and includes some of Melamed's favorite compositions that have yet to make it to the radio.