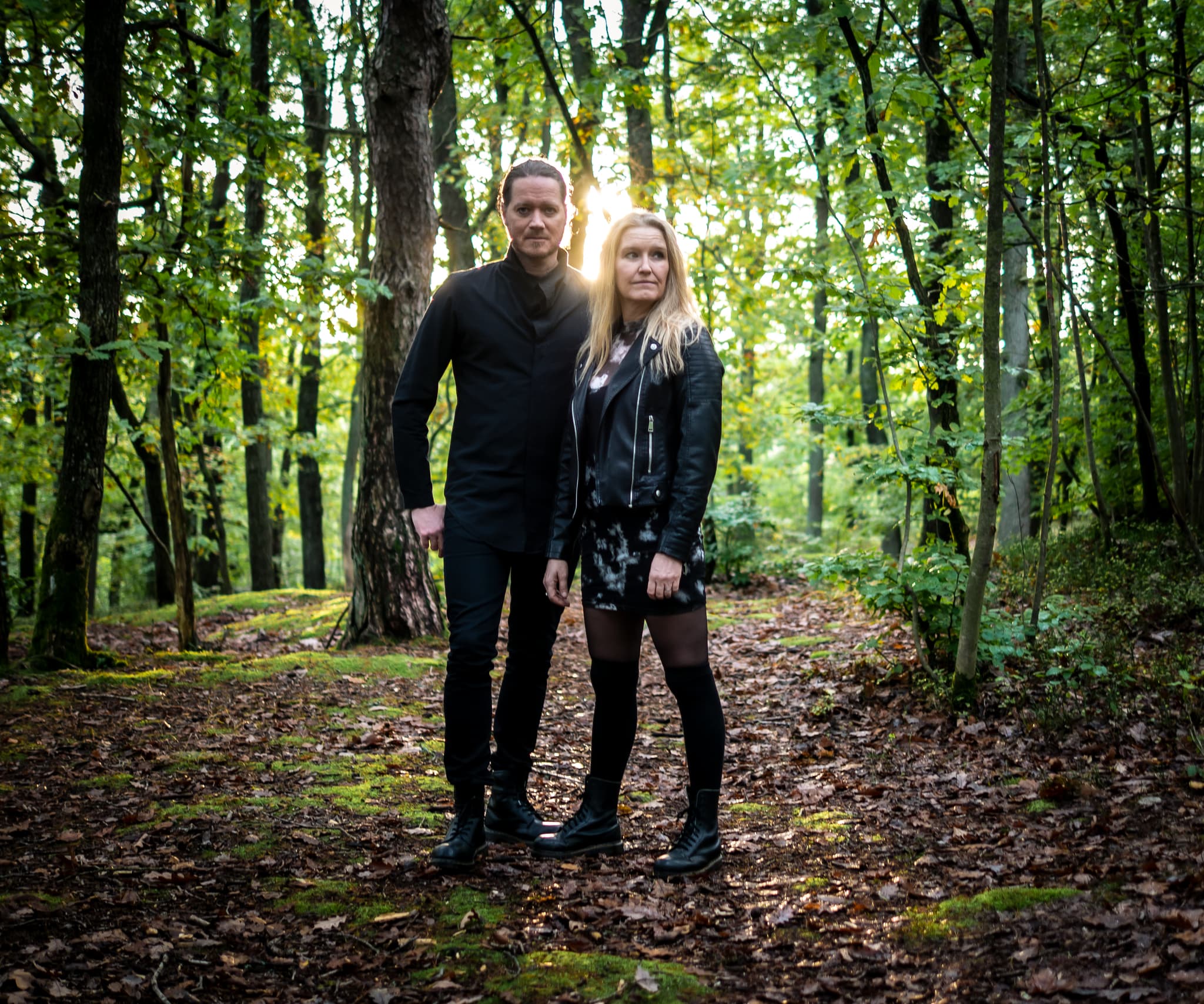 A clear vision of where they wanted to take their music on their 2nd album was there. The circumstances were not. There would be no rehearsing with a band. No squeezing too many musicians into a small room to create that raw energy of playing rock music together. In fact, there would be no studio at all. At least not to begin with. So, what do you do when a pandemic brutally puts all your plans and your ideas of making a great rock album on hold?
Well, the duo Those Barren Leaves (Marit and Martin Deubler Holmlund) had their answer to that question clear. You deal with it. You make your album. Not in the traditional conventional way, but in the only possible way for the moment being. Even if it means that you have to transform your home into something that with at great portion of imagination at its best vaguely could remind you of a recording studio. You forget all about that fancy cool gear, and grab the closest piece of equipment to capture your idea, although it might be a plastic mike that came with a tape recorder back in the 80's. Even your iPhone headset will have to do sometimes.
And most important, you stick to your vision of making a great rock album.
When it finally became the summer of 2021, and possible to meet with drummer and co-producer Kristoffer Ragnstam in his studio, most of the material for the album was already recorded. But the duo wanted to add the nerve and energy that only can be captured when musicians make music together. So, what usually comes 1st, drums, bass, rhythm guitars, where now added by the end of the process. Carefully replacing some of the home studio tracks without losing those magic moments that sometimes appear when you have your first go on a song.
As the pandemic struck again in the fall of 2021, the duo could do nothing but wait at home as Kristoffer on his own mixed the music in his studio. The result? A great rock album titled "W.I.A.B.R.".
"W.I.A.B.R." is due for release on September 9th, 2022.