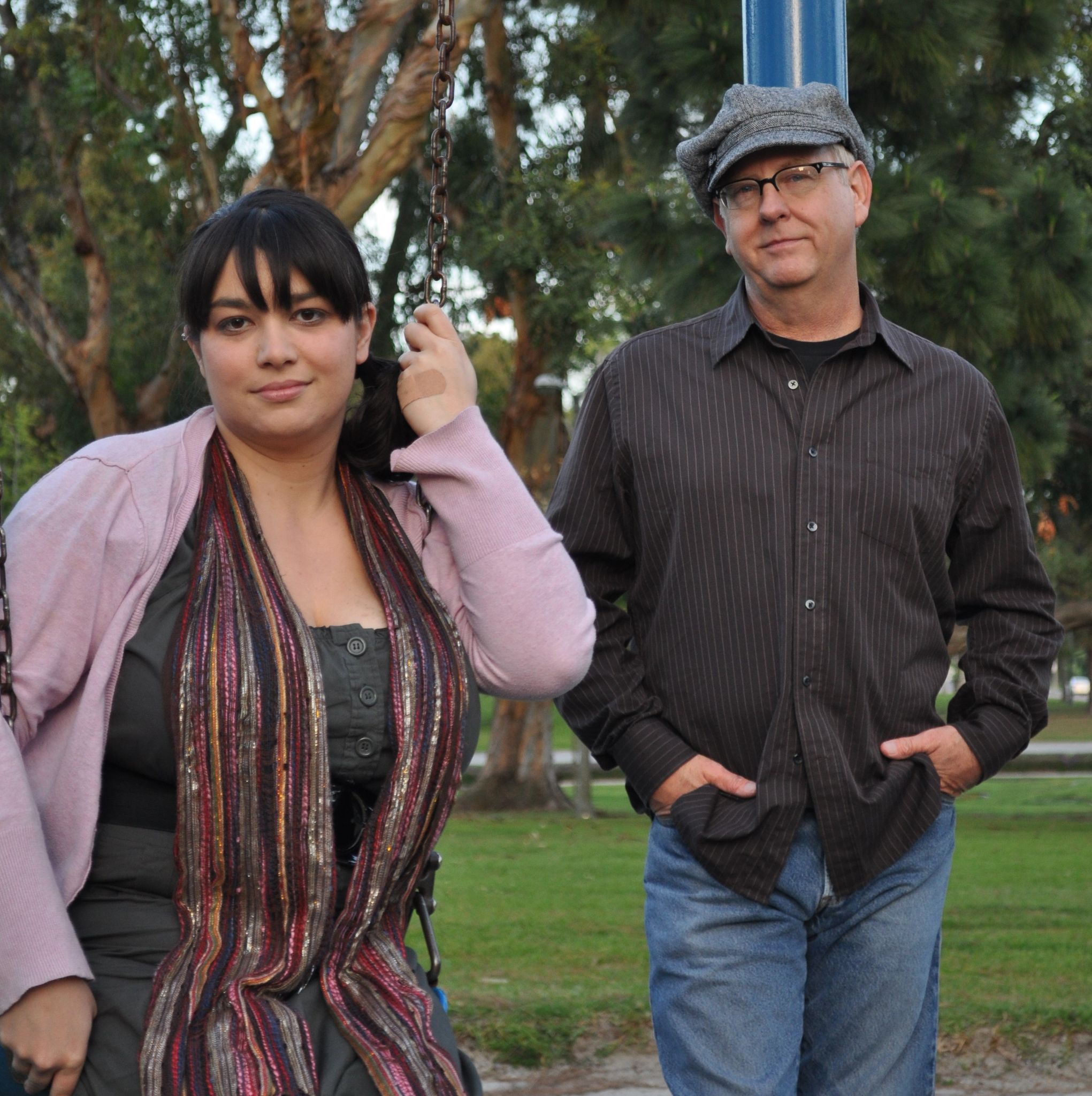 "I was honored to work with The Odd Birds on their 1st release and can't wait to see what they do next. In a cluttered world of cookie cutter music, they stand out not by being the loudest music but by quietly and self assuredly creating timeless music with excellent storytelling songs delivered without pretense." ~ Bobbo Byrnes
The Odd Birds are a vocal duo playing a blend of folk, rock, and country, with a focus on tight harmonies. After 10 years together playing venues throughout Northern and Southern California, their mix of musical influences comes together to create an interesting and original blend of eras and sounds and it's revealed in their songwriting.
The Odd Birds blend a mix of americana, classic country, folk and rock, with a wide range of influences including Hank Williams, Gram Parsons, Byrds, Neil Young, Tom Petty, Neko Case, kd lang, Emmylou Harris, Gillian Welch, and Ruthie Foster.
Having met on stage, Ron Grigsby and Jennifer Moraca are no strangers to performing. A mutual love for music and similar musical tastes made for an easy friendship and the notion of playing together blossomed into what became The Odd Birds. They strive to create a musical experience that feels comfortable and welcoming. Their love of road trips and taking the backroads through small towns, looking for the next adventure, along with a broader view of a more inclusive and better world for everyone, shows up in their writing. Complementing each other vocally is one of their many strong points. Vocally, Grigsby has a rougher twang, where Moraca can go from sweet to powerful in the blink of an eye and when mixed in vocal harmony their voices bring out the best in each other. Their unassuming quality makes them real and accessible. They deliver every time and it's a joy to hear.