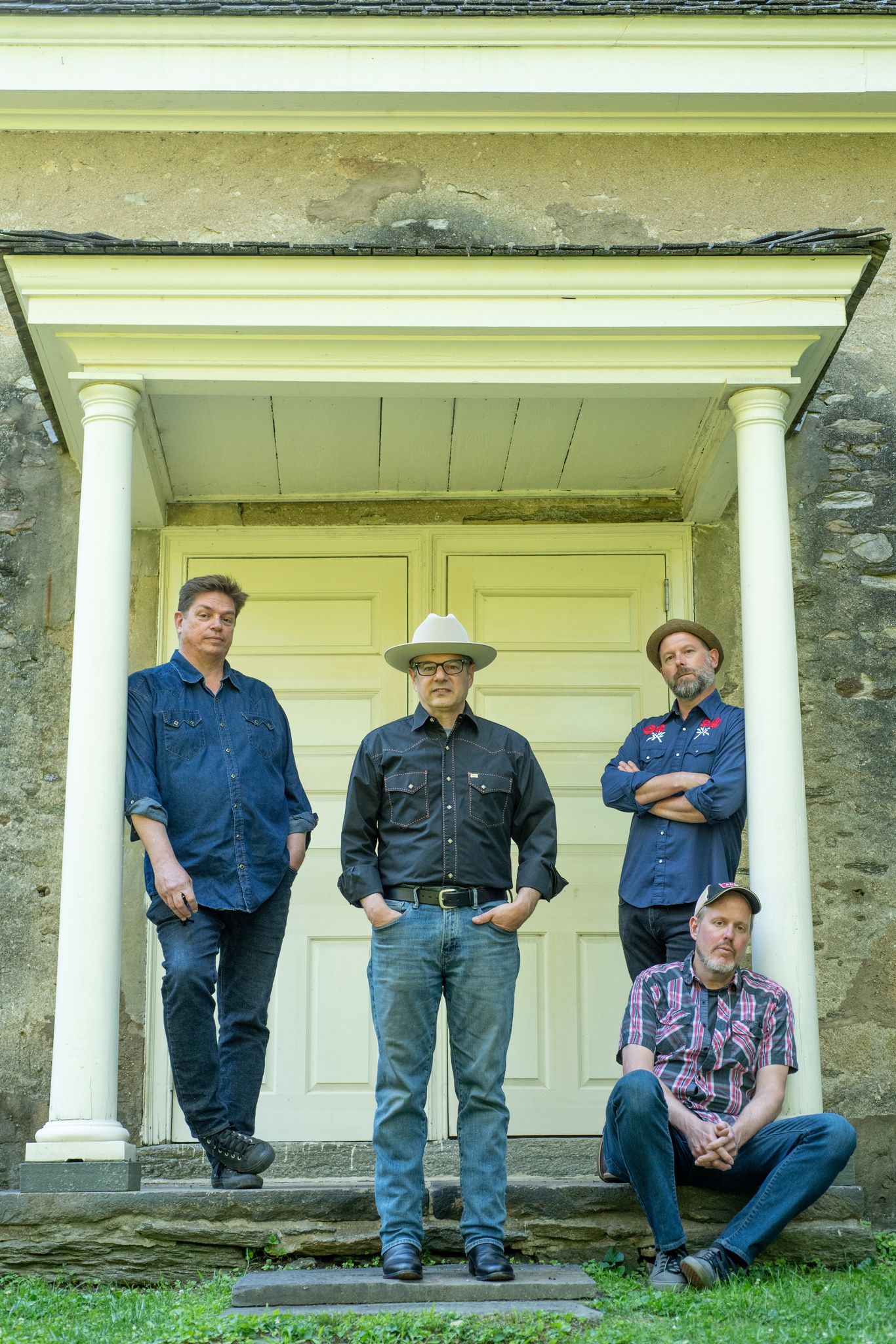 The Miners are an original alt country band based in Philadelphia, PA. Originally formed in 2007, The Miners are known for their country infused, alt country originals influenced by the likes of Uncle Tupelo, Whiskeytown, Gram Parsons and Merle Haggard. Co-founded by Keith Marlowe, lead vocals, acoustic and electric guitar, the current line up also includes Gregg Hiestand, bass, Vaughn Shinkus, drums, backing vocals, and Brian Herder, pedal steel guitar, who leads a rotating cast of local pedal steel, lap steel and electric guitar players.
The Miners releases their 1st full length album, "Megunticook", in Europe on September 23rd, 2022. The album features 10 Marlowe penned never released originals, and the album is receiving national and international airplay, including WXPN's Americana Music Hour hosted by WXPN program director Dan Reed.
In September 2019, The Miners released their cover of "Miller's Cave", the Cowboy Jack Clement classic, previously recorded by Gram Parsons, Bobby Bare, Hank Snow, Charlie Pride and Doug Sahm, among others. The single received airplay in the US and the UK and has been reviewed by americana focused blogs such as Adobe & Teardrops.
In late 2012, The Miners released their debut 6 song EP, "Miner's Rebellion", to critical acclaim and notable airplay. The Miners received a featured write up on No Depression, were featured twice on Bill Frater's legendary podcast, Freight Train Boogie, and drew praise from alt country and americana blogs both in the US and overseas where it was named a Top 10 release for 2013 by Adobe & Teardrops, and was chosen as the #1 Debut Release of 2013 by the blog Popa's Tunes.
The Miners purposely limit their live shows to a half dozen or so per year at a variety of Philadelphia's top venues including Ardmore Music Hall, World Café Live, MilkBoy Philly, 118 North, Dawson Street Pub, and Jamey's House of Music. The Miners have opened for national touring acts, including the Outlaws, John Wesley Harding, Roger Clyne & The Peacemakers, Don Dixon and Scott H Biram. For the past 5 years, The Miners have hosted a sold out benefit at World Café Live raising money for Breast Cancer charities such as Living Beyond Breast Cancer. The Miners have also played a variety of local festivals including the Jenkintown Arts Festival, Philadelphia Country Music Festival and Awbury Arboretum Harvest Festival.