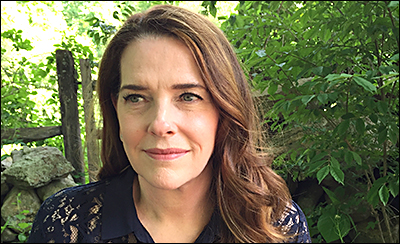 New York based singer songwriter Susan Kane releases her 4th CD in April 2017. "Mostly Fine" represents something of a departure from her previous efforts. Recorded over a couple of months with local musicians at Fred Gillen Jr's Woody House studio, it is a largely acoustic record with nary an electric guitar within earshot. This album is filled with dobro, fiddle, mandolin, accordion, and lap steel, with a sprinkling of banjo layered over acoustic guitars. Nevertheless, listeners will find themselves in familiar lyrical territory, with songs that amuse or evoke deeper emotions. But they will notice that even the humorous tracks reveal subtle insights into human foibles. The album features 7 original songs, including a co-write and an adaptation of a poem, and 3 covers. The title originates from a lyric in one song and is not meant to be negative, says Susan. She believes if well into adulthood you can honestly say that everything is 'mostly fine', that is really fine. Produced by Jeff Eyrich (Dave's True Story) and mastered by Scott Hull. Guest artists include Abbie Gardner (Red Molly), The Levins, Lisa Gutkin (Klezmatics) and David Bernz.
"Mostly Fine" follows the successful releases of her 3rd CD "A Word Child" whose eclectic tracks addressed timeless and universal themes of love, loss, and hope. In addition to original compositions, it covered some famous writers and some lesser known. Produced by Billy Masters, it was recorded primarily in Austin, TX, and featured many gifted musicians, including bass player Zev Katz, pedal steel artist Bob Hoffnar, fiddler Warren Hood, percussionist Ben Wittman, vocals from Jess Klein, bass player Glenn Fukunaga, drummer Marco Giovino and others. The CD enjoyed an excellent response from the radio world, as did her 2 previous releases, which were well received and enjoyed extensive and long lived radio play around the world.
Susan has played at a wide variety of well known venues and festivals in the New York area, including the Towne Crier Café, the Bitter End, the Pleasantville Music Festival, the Huntington Folk Festival, and the Tarrytown Music Hall. She has shared bills with such diverse artists as Pete Seeger, Garnet Rogers, Sloan Wainwright, Ryan Montbleau and Catie Curtis. An active member of the local music scene, she is a past president of Tribes Hill, a Hudson Valley collective of independent musicians. During her stint as president she produced a 2 disc compilation CD for the group.
Born in New York, and raised in various suburban locations by artistically inclined parents in New Jersey, Kane was drawn to music at an early age, but wandered away from her mother's conservatory piano repertoire to the homespun vibes of acoustic folk and twangy country music. The arrival of Bob Dylan and equal time for folk music and its offshoots on top 40 radio and pop music outlets of the time called to her. "My mom is actually from Wheeling, West Virginia, home of WWVA and its legendary Jamboree USA country music show ". Coming to songwriting later in life gives one time to process everything. Something old, something new, the old bridal rhyme is the perfect recipe for songwriting. If you follow Susan on Twitter, you'll find she admits to digging in the dirt, digging the Dead and reading a lot of books, the paper kind, preferably. A connoisseur of words, she's a reader, a listener, a hunter and gatherer of raw song material.