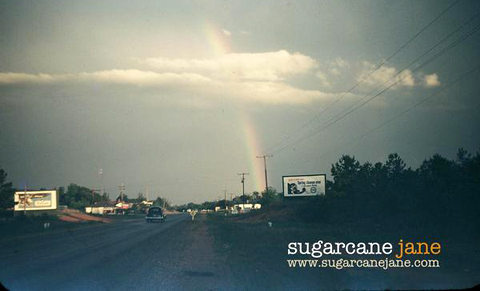 As it turns out, Sugarcane Jane is not just another promising Nashville upstart paying its dues as a tour warmup act. Instead it's a new name for a couple of familiar faces, and the latest step in the evolution of a partnership rooted right here in Lower Alabama.
There is no Jane. The act is a duo consisting of Anthony Crawford and Savana Lee. She's a Baldwin County-based singer-songwriter. He's a Birmingham-native whose day job happens to be playing guitar and other instruments for a guy named Neil Young.
A couple of years ago, after meeting in Nashville, they recorded an album of folksy adult pop titled "Redbird." Her name and face appeared on the cover; the songs were his, but she sang them as if they were hers.
She moved back to Baldwin County. Disaffected with Nashville and wanting to be closer to his parents, who live in Daphne, so did he. "It's really been a blessing to come back to Alabama and be close to family," he said.
To say working for Young keeps Crawford on the go would be an understatement. He figures that in the last year Young's tours have taken him to Europe four times, to Canada twice, and across the United States several times, not to mention jaunts to such far-flung places as Australia.
"He has been very prolific of late, and it seems I've been involved in every episode of it," Crawford said. "When I come home, I make good use of it."
Crawford, it turns out, is pretty prolific in his own right. On the Internet, he's been posting installments of a humorous video documentary titled "On The Road With A Rock Star", based on his experiences with Neil Young's band. He recently released a new solo album, "Five is Red." He and Lee have put together a no-frills live recording of Sugarcane Jane-material (which they will release soon), and are hard at work on a new studio album.
"It's just two people doing what they love to do, and coming from a real honest space," he said. "Our parents seem to like it, so we know we're onto something."
"I want to be a part of the moment. I'm not here to impress upon anybody," he said.