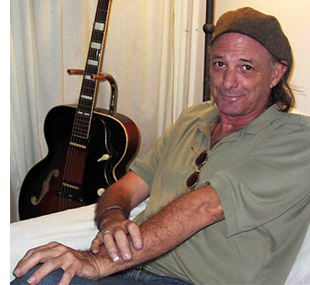 Steve Noonan released his first album in 1968. It was such a huge smash success that he is releasing his follow-up immediately forty years later!
Way back in the 1960's there was a hip music magazine called Cheetah. The first issue featured a nude picture of Mama Cass on a bear skin rug. Did you know Mama Cass had a tattoo? It was Cheetah that labeled Tim Buckley, Steve Noonan and Jackson Browne as "The Orange County Three." All three were friends who performed at the Paradox in Orange County and other folk clubs and all three were very talented songwriters. At that time Jackson Browne was not much of a singer and it would be a few years before he would make his first album, but Elektra Records had signed Tim Buckley and he had recorded his first LP. Looking for another singer songwriter to duplicate Buckley's success, Elektra signed Steve Noonan in 1967. It seemed like a dream come true to the teenaged Noonan, but, sadly, it wasn't. It turned out to be the worst thing for Steve Noonan's professional ambitions.
Just as the Nitty Gritty Dirt Band had a Top 40 hit with 'Buy For Me the Rain', a song written by Steve Noonan and his friend Greg Copeland, Steve went to New York to record his album. Paul Rothchild, the legendary producer of the Doors and Janis Joplin was brought in to produce the album. But Elektra and Rothchild wanted Tim Buckley II, not Steve Noonan. They tried desperately to recreate Noonan in Buckley's image and Steve resisted. The clash led to Rothchild storming out and taking his name off the record. Steve said, "You can take my name off it, too." The record came out. Elektra spent twenty dollars on promotion and it sunk like a stone. I bought a copy for sixty-six cents at Aaron's Records on Melrose. The album and the artist who made it deserved better. 'Leaning Back & Laughing' is as fine a track as anything ever released on the label.
The second Steve Noonan album is the work of a seasoned artist, a singer songwriter who has labored in relative obscurity for all these years. While Tim Buckley fell victim to rock's excesses, and Jackson Browne rose to fame and played intimate songs in baseball stadiums, Steve Noonan played coffee houses and living rooms, always writing and playing and singing. Most of the artists of the sixties did their best work in their twenties. But here we find Steve Noonan just a bit older and doing some of the strongest work of his life. The songs on this new album were mostly written in the last few months. Listening to these songs now is like hearing an exciting new discovery. It's like finding a forgotten gem for sixty six cents in the bargain bin at Aaron's.