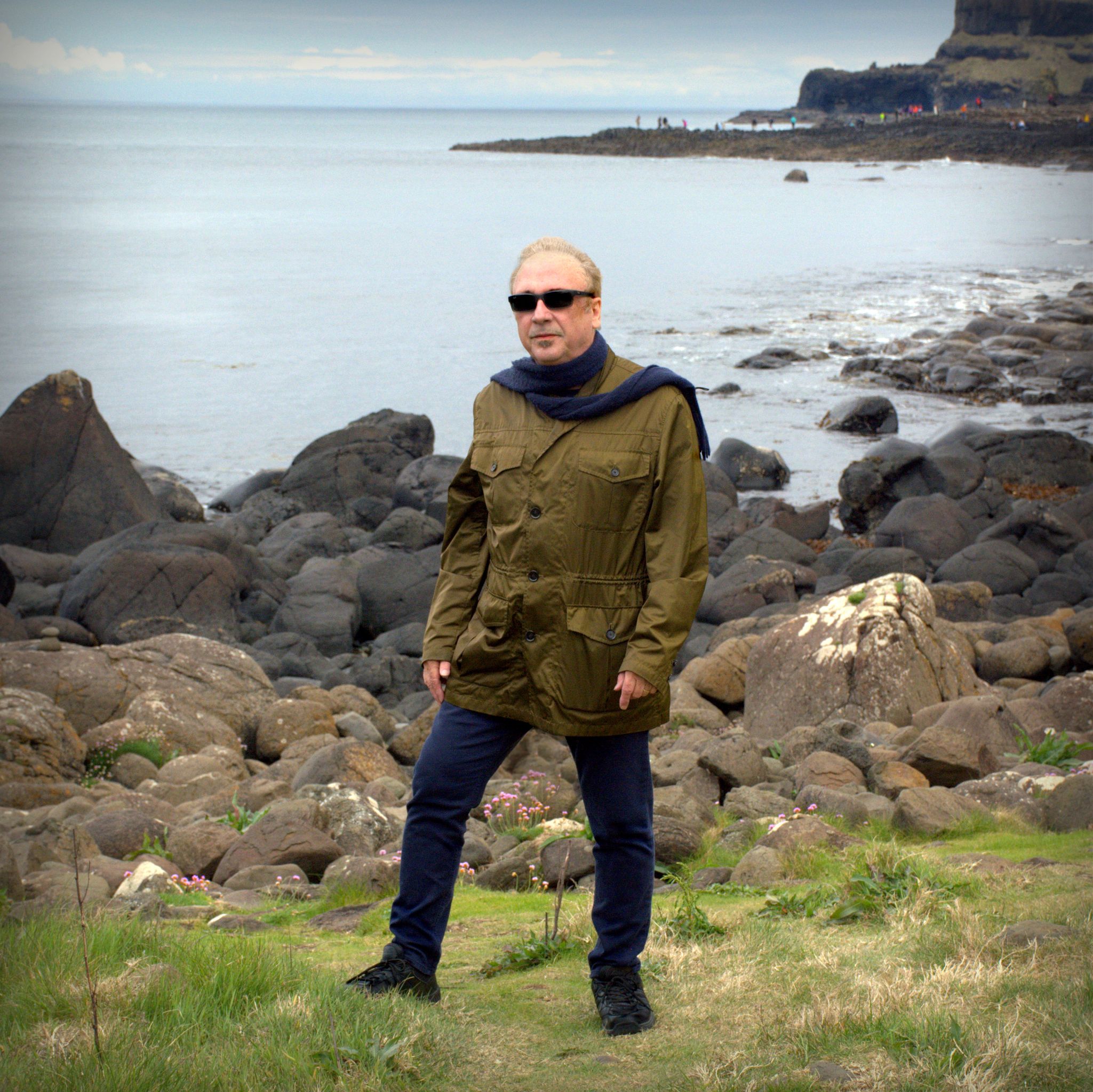 March 4th, 2022 is the release date of Stephen Doster's "Over The Red Sea". The album will be his 3rd solo release in 7 years following the strongly acclaimed "Arizona" and "New Black Suit".
"For me the record is kind of a travelogue starting with that boat on the cover by the Horn of Africa to London, from Dublin to Belfast, Virginia to Mississippi, and back home to the Texas Hill Country before the world stopped", says Doster. "It's my most acoustic record and was recorded in its entirety on 2" analog tape, like my favorite records growing up".
Doster produced the album like its 2 predecessors. The musicians lending their talents to "Over The Red Sea" are Chris Searles, drums and percussion, Sam Pankey, upright and electric bass, Seela, vocals, Rich Brotherton, vocals, cittern, tenor guitar, Andrea Magee, vocals, bodhran, penny whistle, Jon Grossman, vibraphone, electric and acoustic piano, organ, JM Stevens, vocals, Brian Standefer, cello, Sam Jeffrey, flugelhorn, and Doster himself, vocals and guitars. The record marks Doster's reunion with Searles and Standefer from his 1996 solo debut "Rosebud". "These were some of the most joyous sessions in my life".
There is a dedication in memory of Nanci Griffith 1953-2021. Doster was the guitarist and music director of her early records "There's A Light Beyond These Woods" and "Once In A Very Blue Moon", as well as her Austin City Limits debut in 1985. There is also an in memoriam for Dr John, aka Mac Rebennack 1941- 2019, who recorded Doster's song "Baby There's No One Like You", accompanied by Willie Nelson, for Double Trouble's 2002 "Been A Long Time". The album was #1 on Billboards Blues Chart for 2 weeks. Other artists who have recorded Doster compositions include Maren Morris, Albert Cummings and Storyville.
Since co-producing Jane Gillman's "Pick It Up" with Griffith's longtime producer, Jim Rooney in 1986, Doster has been the producer of over 70 records. Among them is Maren Morris' debut "Walk On", with whom he co-wrote the title track. Others include Carolyn Wonderland's "Bloodless Revolution", Stanley Smith's "In The Land Of Dreams", and George Ensle's "Be A Better Me" which enjoyed great radio success on folk music radio in the US and in Europe in 2021.Doster credits his early work with James Honeyman Scott of the Pretenders as his inspiration for producing records. "He was a brilliant pop arranger and taught me a lot".
Over the course of his career, Doster has shared the stage with a long and eclectic line of musical luminaries, including Joe Cocker, Lyle Lovett, Clarence Gatemouth Brown, Little Feat, Patty Griffin, Ricky Nelson, Squeeze, Marshall Crenshaw, Ani DiFranco, and Ramblin' Jack Elliot.
In 2012 Doster became an arts envoy for the US State Department. He has since performed in 6 African countries including Eswatini, Lesotho, Mauritania, Cote d'Ivoire, Djibouti, and Eritrea. "It's a mission to spread goodwill and peace. I'm all for that".
In 2016, the Texas Songwriters Association honored Doster by inducting him into their Texas Music Legends Hall Of Fame.
His label's name, F.A.W. Records, is in homage to a dinner Doster shared with his friend, the late comedy great Bill Hicks. At one point while passionately expressing his disenchantment with much of the films and music of the day, Hicks said, "It's a f#!*ing art war man". As well as an acronym for Bill's declaration, the word 'faw' means, a member of a nomadic people.
So here we have it, "Over The Red Sea".