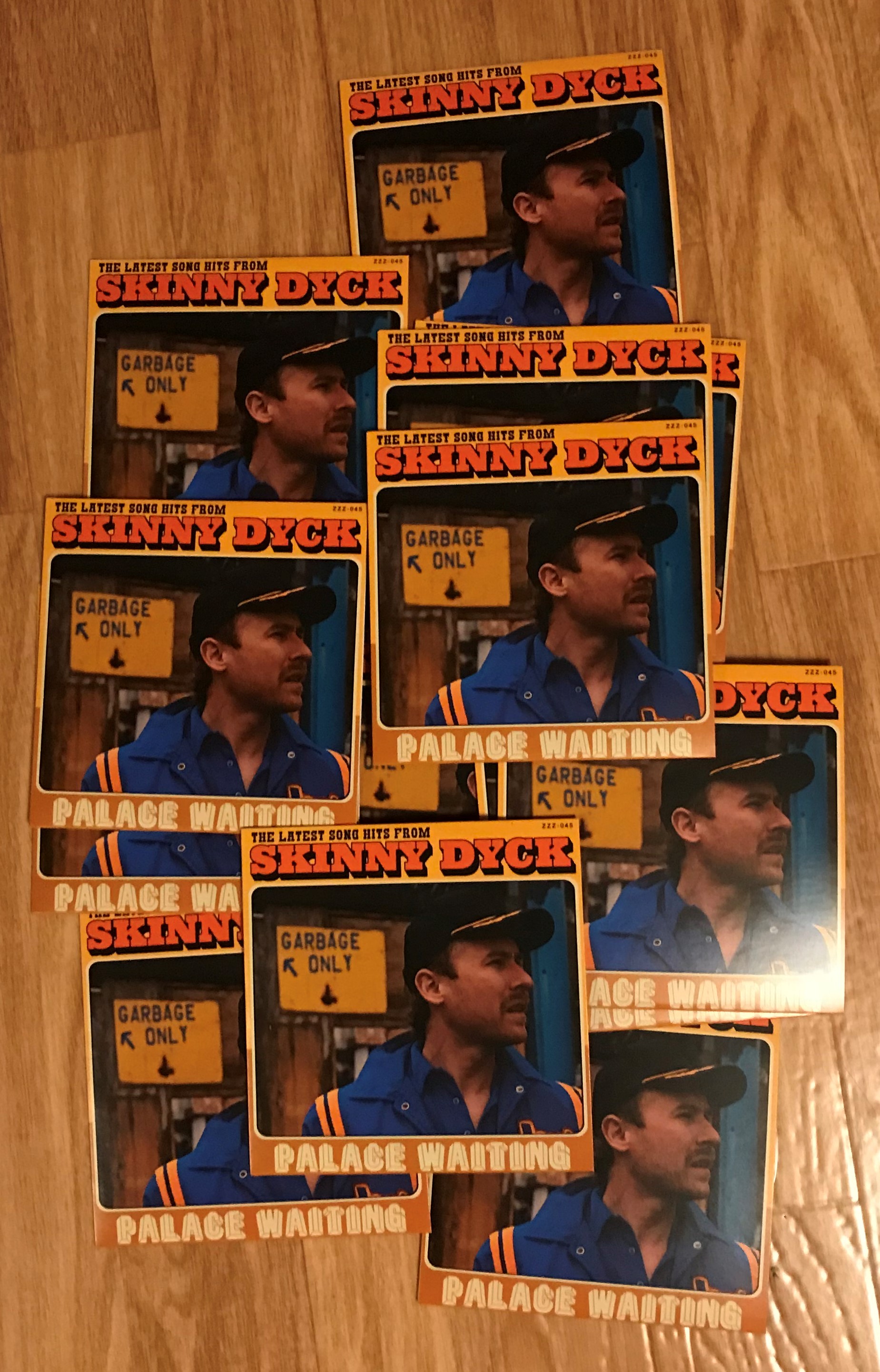 Twang savant Skinny Dyck has put on weight since his debut album "Get To Know Lonesome" in 2020, a delight to fans of traditional country music but in equal measure with an alternative leaning audience. On first listen, the Lethbridge, Alberta, based singer songwriter Skinny may sound like a throwback to classic country artists of the 1960's, but get to know him a little better, and it's clear that he's firmly part of the new generation of artists pushing country forward into the 21st century.
"I think that's a result of the aesthetic and the sandwiches", relays Dyck in reference to his penchant toward a tape saturated, mid fi sonicscape, coupled with sparse arrangements. Led by the success of the twangy indie rocker "Dreamin'", "Get To Know Lonesome" found an audience for capturing the "distilled spirit of wide cut country" (Exclaim!), out of a few days with an 8 track machine in his living room.

Skinny makes further strides on his latest EP, "Palace Waiting" , out July 29th, 2022, in Europe and in September 2022 for the rest of the world, which includes "In On The Upswing" and "TV Blue," which will also be released as a 7" single through Swedish label Sound Asleep Records. Produced with Billy Horton (Charley Crockett, Theo Lawrence) in Texas, Skinny capitalizes with brevity on "Palace Waiting", pouring an equal measure of traditional country and austere indie folk.
"Billy is a seasoned traditionalist and a wealth of knowledge", Skinny says. "I guess I'm still a full on country obsessive type, but my taste has expanded in recent years. I cringe at the 'that's not real country' trope that pervades many a conversation related to genre. My thing requires keeping one foot in country music as well as one foot outside".
Armed with the benefit of a comprehensive country music vocabulary in support of the songwriting and his own steel guitar work, it'll be interesting to see where his sensibilities take him next.