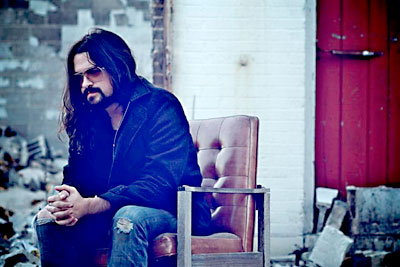 As the title suggests, 'Family Man' is Shooter Jennings' most personal and introspective album to date, focusing on his home life with Drea de Matteo and their two children, the endless temptations of life on the road, his Southern heritage and upbringing, and his unique position among today's country musicians. Shooter has worn many hats throughout his career: the selfdescribed "son of a rebel saint", the hell-raising vigilante minister at a revival of true country music, the radical prophet using rock and roll as his medium.
Now after a career where he has done everything from sharing the stage with Alice in Chains to writing songs for the Oak Ridge Boys, Shooter will finally reveal the man at the heart of it all when he releases 'Family Man'.
Recording in his recently adopted hometown of New York, producing himself for the first time, and playing with a group of extremely talented musicians he has dubbed "The Triple Crown", Shooter is more relaxed and confident on this album than ever before. Featuring renowned jazz pianist Erik Deutsch, guitarist Chris Masterson, drummer Tony Leone, bassist Jeff Hill, pedal steel player John Graboff, and rising roots music star, Eleanor Whitmore, who contributes harmony vocals, as well as playing mandolin and fiddle, The Triple Crown brings to mind such ensembles as Merle Haggard's Strangers, Bob Wills' Texas Playboys, and Buck Owens' Buckaroos, becoming an integral part of the music and adding their unique stamp to each and every note. It is his rebel DNA accompanied with his mature outlook and emotional strength of a father and a family man, which makes him one of the most exciting artists of his era.