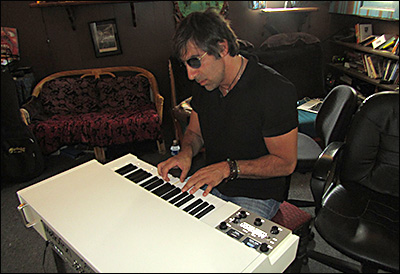 Multi award winning singer songwriter Seth Swirsky is back with his long awaited 3rd solo album. "Circles & Squares". Swirsky, one part of the highly acclaimed pop duo, The Red Button, wrote, played and produced the entire 16 song album of newly minted, mostly, under 3 minute long, pop gems.
Swirsky's 1st solo album, "Instant Pleasure", won best pop album at the 2005 Los Angeles Music Awards, with the title song being featured in Adam Sandler's largest grossing movie, "Big Daddy". His 2nd solo effort, "Watercolor Day", won best pop song, for the title track, at the 2010 Hollywood Music & Media Awards. Both albums won or came in the Top 5 of most of the major influential year end polls for best album of the year. Swirsky was named by Music Connection Magazine as one of the Hot 100 unsigned artists of the year.
A renowned pop songwriter, Swirsky has written hits for a wide array of artists including Taylor Dayne, Smokey Robinson, Michael McDonald, Al Green, Olivia Newton John, Celine Dion, Air Supply and many others.
A true renaissance man, Swirsky is a painter, a 3 time bestselling author and a filmmaker, whose movie, "Beatles Stories", from 2012, was chosen by over 20 film festivals around the world. A native New Yorker, Swirsky makes his home in Los Angeles.