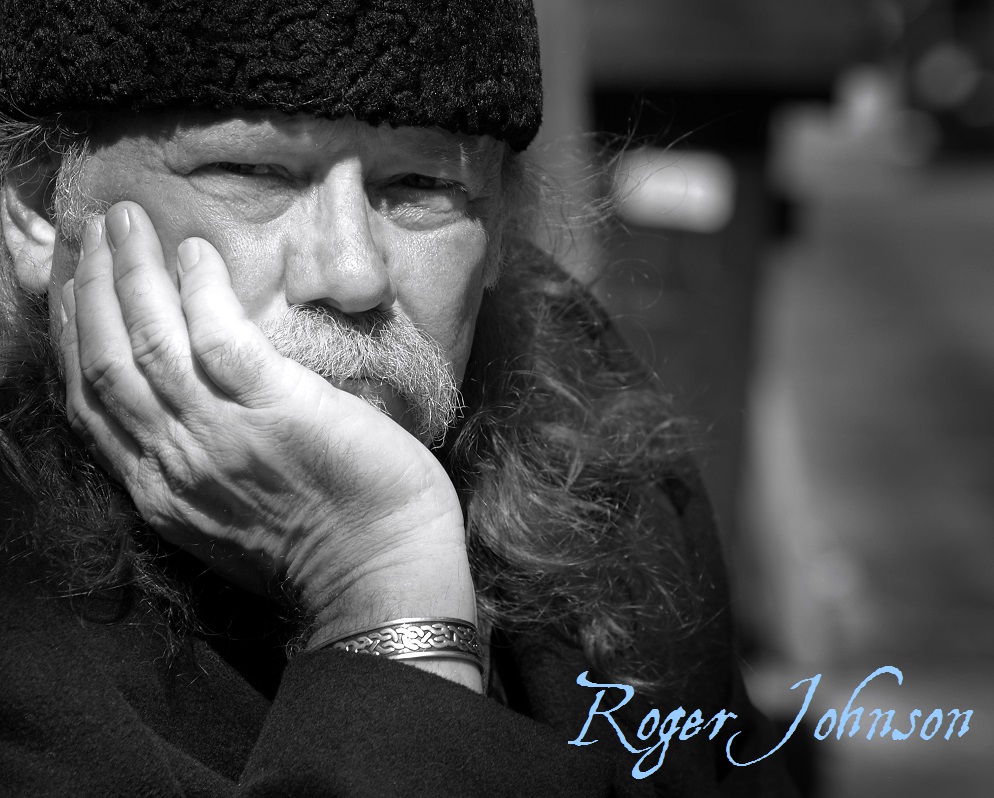 Listening to "Mod Americana", it's easy to see why Roger Johnson is a 4 time winner of ASCAP's Plus Award and has more than 50 songs registered with that PRO. The album contains a generous helping of 16 Johnson originals and represents the much anticipated follow-up album to "Stag Cotillion : Volume 1 & 2".
"Mod Americana" finds Roger joined by most of the same musicians who helped make "Cotillion" such a wonderful recording. This latest release once again illustrates the versatility and breadth of Johnson's songwriting, with selections ranging from country rock to r'n'b and from latin infused pop to rock'n'roll. Tempo variations abound, but lyrical content is always given primacy. Roger's ballads are truly epics, whether the topic is love or desolation, friendship or deceit, these songs are as poignant as a Hemingway short story.
Coming of age under the musical influence of Beatles, Byrds, Flying Burrito Bros and Eagles, Johnson's songwriting reflects a highly sophisticated take on life and affairs of the heart. By subtly altering his voice from one song to another, Roger also underscores the unique story within each of his compositions. His singing and writing have been favorably compared to that of Rodney Crowell, Jackson Browne, JD Souther, Gram Parsons, and Gene Clark. All influences aside, however, there's no question that Johnson's music is fresh and distinctively his own.
Roger's vocals have moved John Gjaltema of Alt Country NL to praise him as "a great singer with a beautiful, rich voice, similar to the western soul of Raul Malo". Radio promoter and Americana Music Association pioneer, Bill Wence, hailed Stag Cotillion as "1st rate" with production, songs and vocals that are "right on the mark". Veteran music publicist, Mark Pucci, called the 2 CD Cotillion release, "strong and chock full of excellent songs and performances, I especially like the songwriting throughout the album". Secret Road music supervisor Lynn Grossman agreed, saying that "Roger has quite a bit of talent, his voice is special, and the songs are really good stuff". Record producer and Juilliard School faculty member, Greg Knowles, summarized "Stag Cotillion" as a "must have".
Johnson's song, "Airstream" was used on the HGTV series 'House Hunters' and among his career highlights was an invitation from venerable Los Angeles music producer, Nik Venet, to appear at his legendary Campfire Conspiracy Songwriters Showcase. Roger and his band have shared the stage with americana artists such as Joe Ely, Kim Richey and Rosie Flores. In addition, they have made multiple appearances at the annual Cosmic American Music Festival in Joshua Tree, California, performing alongside the likes of Adam Durwitz of Counting Crows and David Lowery of Cracker.
Johnson has logged hundreds of hours in studios from the Twin Cities to Los Angeles, absorbing the nuances of what makes a great recording. In 2009, Minneapolis St Paul's iconic indie record chain, Cheapo, featured "Stag Cotillion" as its 'Album Of The Month' for September. Later that fall, readers of the music blog, Twangville, voted it the 3rd best americana recording of the year. "Cotillion" tracks have received airplay on both terrestrial and internet radio stations throughout the US and Europe. Roger's songs have also been a success in the digital realm, having been streamed and downloaded on Bandcamp, iTunes, Pandora, Spotify, Rhapsody, Google Music, Amazon, YouTube and more. Anticipation runs high as similar success is expected for "Mod Americana".