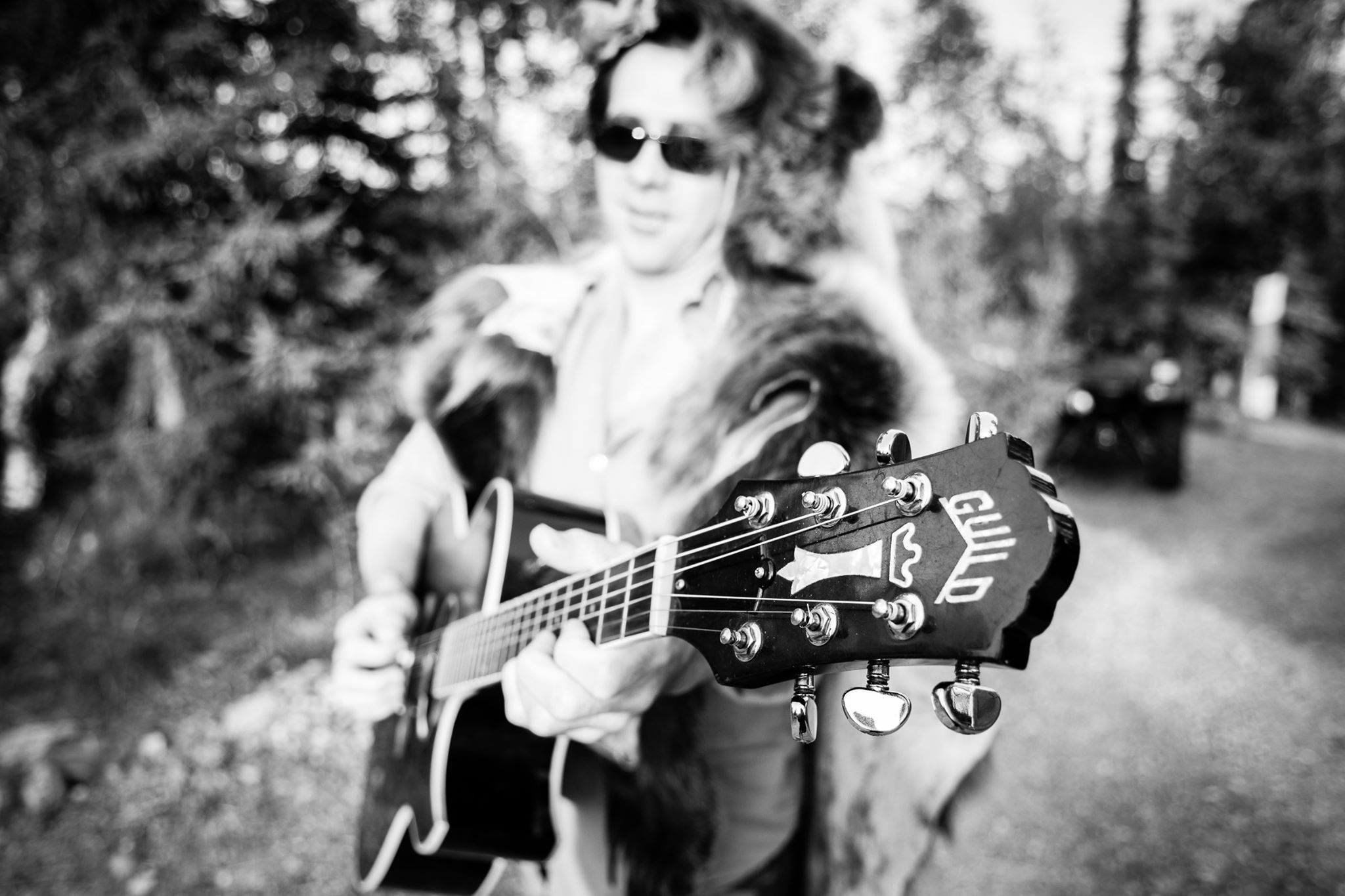 Seattle guitarist, singer and songwriter Paul Benoit is gearing up to release his 11th solo studio album, "Lost Days Long Nights". Written on journeys to South America, Turkey, and the US, it is chock full of acoustic travel ballads, moody folk rock songs, powerful guitar, piano and organ, and haunting pedal steel.
Performing for over 3 decades, with various bands, throughout the pacific northwest and the world, Benoit has received numerous accolades over the years. Notable achievements include being named a Top 12 D.I.Y. CD in 2005 Performing Songwriter magazine, composing the soundtrack to the 2006 film "Diggers", which won the IFP/Seattle Spotlight Award and premiered at the 2007 Seattle International Film Festival, and charting in the Euro Americana Chart with 2009's "Bluebird".
"Lost Days Long Nights", with it's 10 original americana infused songs, stands testament to the troubadour tradition, drawing upon Benoit's well seasoned music career, and a life well lived and traveled. Produced by Benoit, "Lost Days Long Nights" was recorded at Lost & Found Studio in Seattle by Blake Harkins and Robert Lang, and mixed by Johnny Sangster.
Benoit on guitars, vocals, was joined by Rebecca Young, bass, Ron Weinstein, piano, organ, Hugh Sutton, wurlitzer, organ, accordion, Dan Tyack, pedal steel, Dan Weber, drums, Will Dowd, drums, and Sean Divine, Michelle McAfee, Evrencan Gunduz and Lina Naff on backing vocals.
With melancholic pacing and the characteristic fine grit of Benoit's vocals, the lead off track "Arrow" explores the limitations of the human heart after an autumn spent in Istanbul, Turkey. Chunky rhythm guitar lines underscore voices contemplation of Joan Of Arc and the ironic twists of daily life and selfdoubt.
Buoyant accordion and lightly strummed guitar weave throughout the finely crafted title track, "Lost Days Long Nights", written on a rooftop in a small village in Peru surrounded by giant sand dunes, that reflects pensively on the road, lost love and missed opportunities. Saying goodbye to addiction, on "Sad Funny", although necessary and life affirming, is filled with conflicting and bittersweet memories.
"Find Me In The Dark", inspired by a visit to the historic silver mines of Bolivia, mixes images of the dark tunnels and exploration of romance. Despite broken hearts and dashed dreams, optimism and reverie take a turn on the emotional wheel on "I Want To Believe", and "Daydreaming". "Bad Things" waxes confessional through broken expectations and personal failings, while the closing track, "Heaven" asks the great big questions of life and mortality with a sardonic wit and delivery reminiscent of late great Warren Zevon.