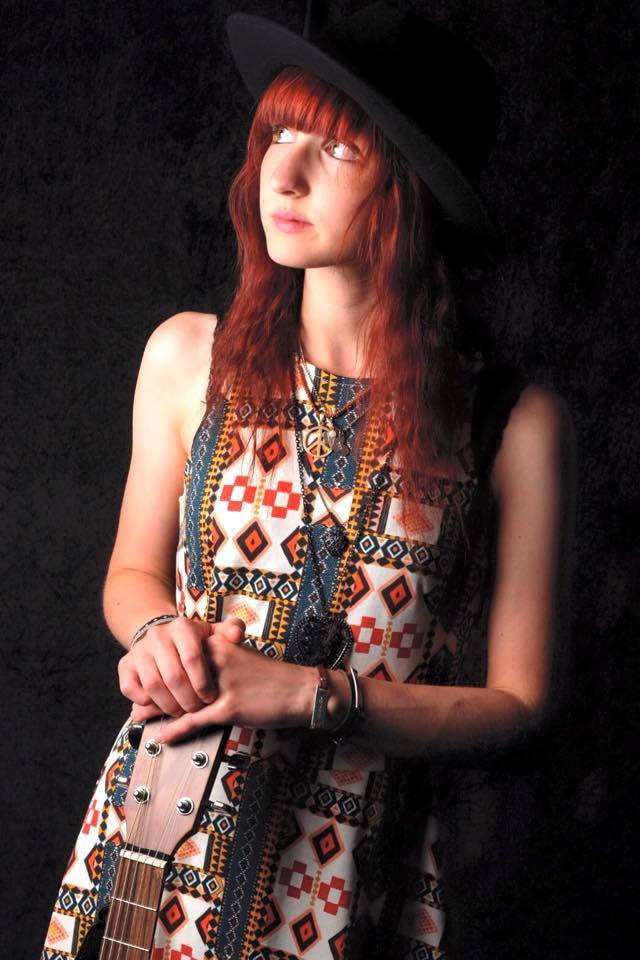 ENGLISH :
The obstinate and willful singer songwriter and folk rock artist Murre Eriksson from the deep spruce forests in Småland, Sweden, brings the listeners on an emotional rollercoaster. Her lyrics are artful and her melodies adapt to happiness and grief, big life changes and the tiny every day moments.

Murre grew up in the little village of Torsås, 40 km west of Växjö. Since the age of 14, she's played her music in all kind of places. She now lives in the Baltic Sea city of Västervik, well known for its musical tradition and well known folk festival. She studied songwriting there from 2014 to16, and then decided to stay.
Up until 2019 Murre mostly performed solo, but at a concert in Kajskjulet, Halmstad, where she was the opening act for legend John Holm, musicians Jesper Wihlborg and Alexander Gunnarsson where asked to contribute to her upcoming debut recording. Soon Calle Sjöqvist and Adam Butler joined the work of record production.
In her 1st album, "Tänk Oom…" ("What If…") Murre's acoustic songs are transferred into a folk rock environment. There, lyrics and honest singing co-exist with dirty electric guitars accompanied by a fully grown band of musicians, but also, songs focused on subdued notes and feelings. Music and lyrics remain with the listeners.
SWEDISH :
Den egensinniga visartisten och folkrockaren Miranda Murre Eriksson ifrån Smålands djupa granskog tar lyssnarna med på en känslomässig berg och dalbana med sina underfundiga texter och följsamma melodier igenom glädje och sorg i livets stora och vardagens små stunder.
Murre kommer från den lilla byn Torsåsby i Västra Torsås som ligger i de södra delarna av Alvesta kommun och har sedan 14 års ålder, fart och flängt mellan tåg och bussar till olika platser och spelningar och spelat sin musik. Numera är hon bosatt i visstaden Västervik där hon studerade vid Visskolan 2014 till 2016, och därefter beslutade sig för att stanna kvar.
Fram tills 2020 har Murre mest uppträtt solo, men i samband med en konsert på Kajskjulet i Halmstad, där hon var förband till John Holm, tillfrågades musikerna Jesper Wihlborg och Alexander Gunnarsson om de ville medverka på hennes kommande debutalbum. Så blev det, och snart anslöt sig även Calle Sjöqvist och Adam Butler till arbetet med skivproduktionen.
På debutalbumet "Tänk Om…" lyfts Murres akustiska låtar in i ett visrockigt rum. Där texter och spröd sång samsas med skitiga elgitarrer och ett komp med pondus, men också låtar där lågmäldheten får stå i fokus. Musik och texter som stannar kvar.