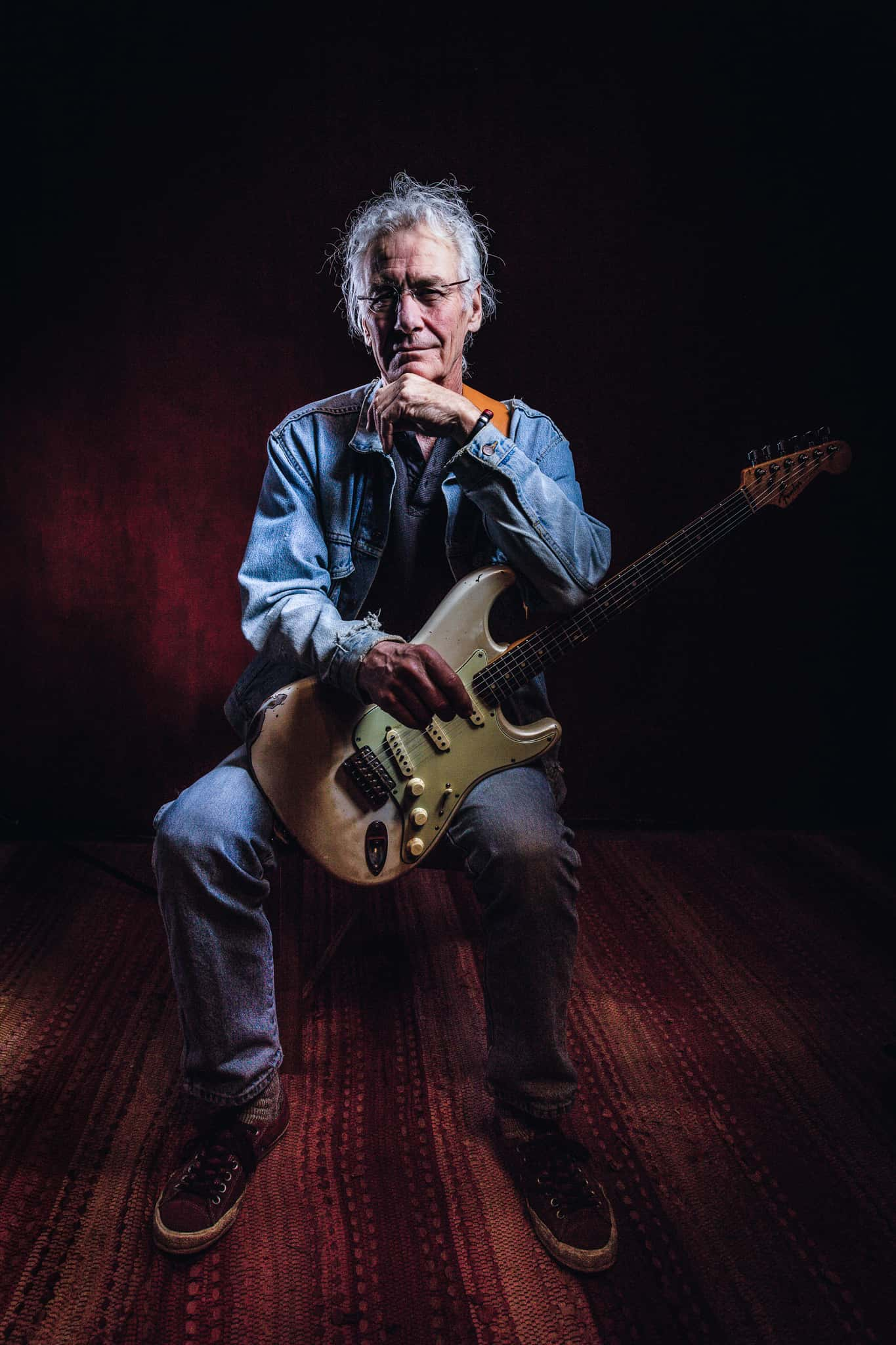 "In March 2020, in sync with most of the world, I found myself banished to a basement in a small town in Wyoming at the behest of a previously unknown danger so dark, mysterious and all encompassing, that all of the usual fonts of wisdom seemed out of their depth. This union of ignorance encouraged the notion of collective vulnerability for a while, casting us as partners in a vast, one for all exercise in survival, until it didn't. Most of us had glued ourselves to our visual devices, searching out scraps of dependable reality, some, as it turns out, more dependable than others, leading us to our current cacophony of competitive understandings. It turns out these devices are also capable of a wide variety of stimulating functions, among them the effortless delivery of the nether products of the entertainment industry: cop shows, war movies, murder mysteries, true crime procedurals and all manner of entertainment based on the most violent human impulses. Pretty standard stuff, really, in terms of what plays in normal times, but it was not my usual fare. Perhaps the months of long isolation I was experiencing and the compulsive draw of the remote might be credited with my sullied viewing habits, but I found myself landing on these sites with disturbing frequency. Their ubiquity eased the transition and after a while I found myself strangely familiar with the dramatic devices which are the building blocks of these shows, most of which are designed to guarantee a predetermined outcome and resolve a supposed mystery. The gunfight is the iconic centerpiece and culmination of many of them and the seemingly invulnerable main guy striding through a cloud of misguided bullets while casually dispatching his opponents left, right and on the roof is it's prime moment." ~ Michael Ward
New single, "Bad Guy Bullets (A Lockdown Journal"), out now.
Michael Ward is a singer, songwriter, multi instrumentalist, producer and owner of renowned Hyde Street Studios in San Fransisco, formerly Wally Heider Studios. Living and playing in the Bay Area since 1967, Michael has fronted many bands, all of which have been built around his unique compositions. His current group, Michael Ward with Dogs & Fishes, blends elements of r'n'b, jazz, country, folk, world beat and americana.
Michael's production credits include projects with the BaAka tribe of the Ituri Forest on their 1st trip to the US, recording performances in the studio to be synchronized with live performances of Lines Ballet, as were performances by Pharaoh Sanders, Zakir Hussein and The Sacred Text Ensemble, a collection of operettas by the Overtone Theater, rock bands Potato Eaters and Earthlings; composers Beth Custer, Joshua Brody and Olan Jones, as well as producing and arranging all his own tracks.
Prarie Prince, drums, percussion. Founding and current member of The Tubes, founding member of Journey, has recorded and played live with Chris Isaak, Todd Rundgren, Brian Eno, David Byrne, XTC, Tom Waits, Paul Kantner, George Harrison, Dick Dale , Glenn Frey, Richard Marx, John Fogerty and many more.
Chris Von Sneidern, guitar, vocals. John Wesley Harding, Chuck Prophet, international tours with his own ensemble.
Richard Howell, saxaphone, vocals. Etta James, Taj Mahal, Earth, Wind & Fire, many, many more. Signed by Lenny White to his label for a soon to be released album of Richard's own band and material.
Drew Zingg, guitar. Steely Dan, Boz Skaggs, New York R'N'B Ensemble, Michael McDonald, Donald Fagen.
Jeff Cleland, bass. Hop Sauce, Sister Moses, April Cope, Funky Little Shack.
Fernando De Sanjines, drums, world percussion. Chalo Eduardo, Escola Nova, Samba do Coracao.