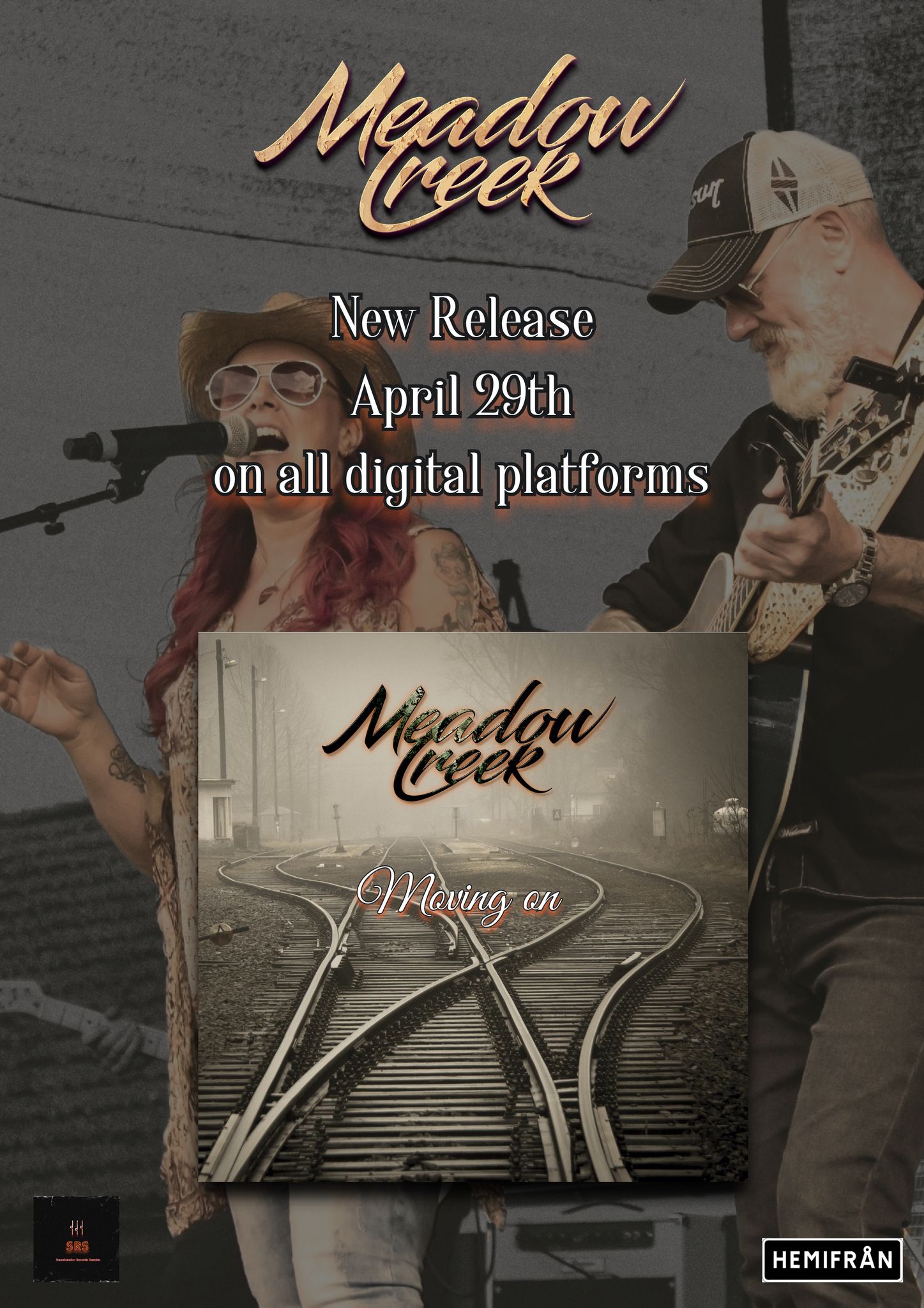 Meadow Creek released a new single, "Moving On", yesterday, April 29th, 2022, on all digital platforms.
Apart from Linda and Peter Dahl, the new single features contributions from Jimmy Glavå, electric guitar, Jonas Holmqvist, drums, Erik Ingelström, mandolin, and Berra Karlsson, dobro and pedal steel.
Meadow Creek from Degerfors, Sweden, has previously released two albums, "Til Death Do Us Part" in 2017 and "Pieces Of Driftwood" in 2020. After 2 years of canceled gigs and no 'face to face' contact with the audience, the couple are now longing for the live scenes again:
"We are starting to see the light in the tunnel, and longing to meet our audience, to share our newly written music. The idea is of course to release a 3rd album in the future, but we start a little soft with a couple of singles".