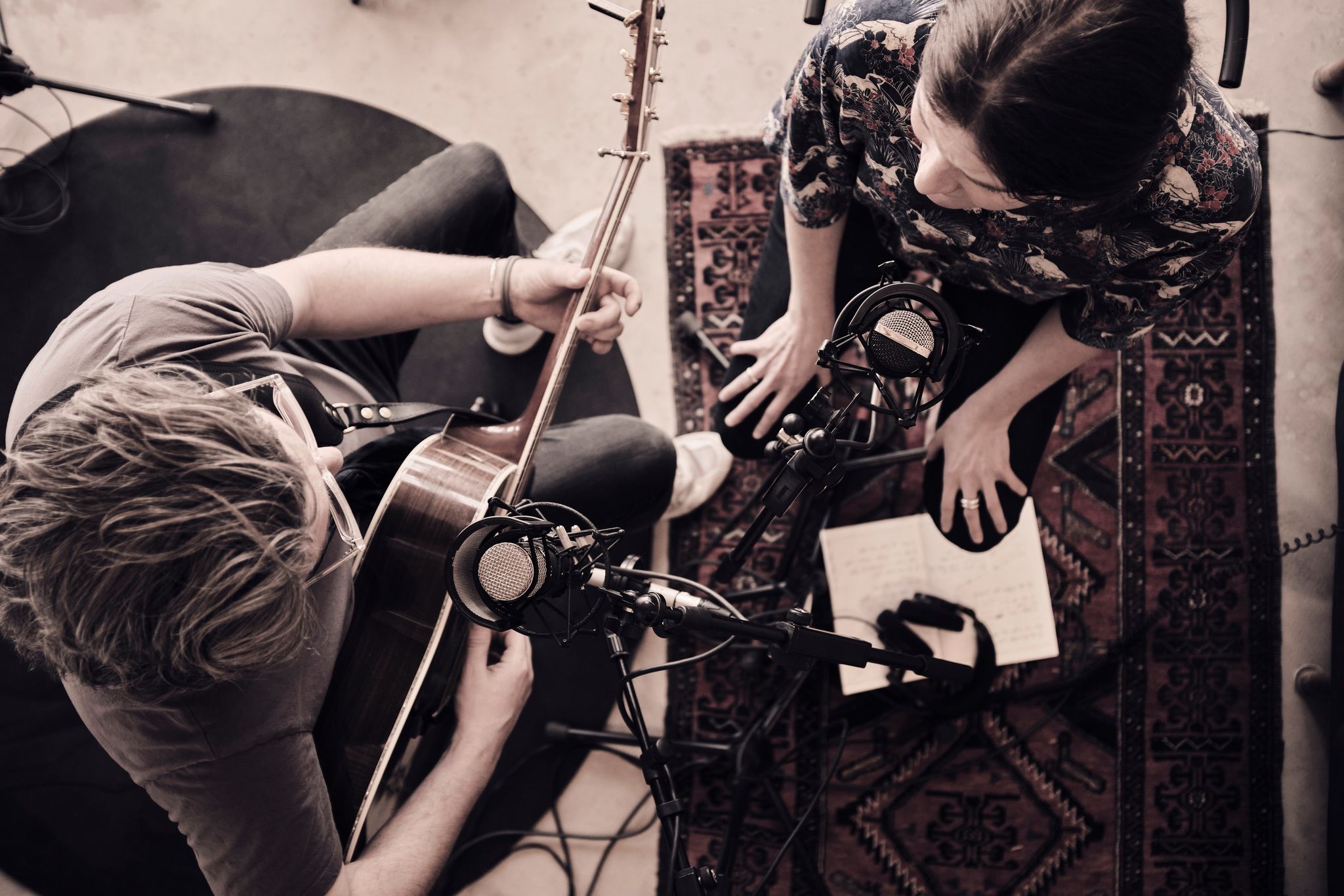 It's been a strange time. All the plans and dreams we had were put on pause. A time filled with unrest and anxiety, frustrations and boredom, longing and loneliness. Countless emotional slides.
In Lunau & Sund we have spent some of the time putting all the turbulent events in to music. The title track of our new album, "Tiden" ("Time"), is an extended affair. For a full 9 minutes, you have to sit still and listen to get the whole experience. We've had plenty of time during the shutdown. Time for contemplation. We could hear the heart beating. But the fear of falling behind and not spending time properly and the fear of the pandemic hung over us. The number falls into 2 parts. Do yourself the favor, and spend the time…
The rest of the songs take us further around in an enclosed landscape. "Spurvene" is a song where anxiety runs free. Something is not as it should be. Something smolders and sneaks up on us with "kisses that kill". Loneliness is the focal point of the song "Venter" and in "Scenelys" Lunau & Sund reflect on the need for musicians and singers in the new world, possibly with a slightly ironic distance. "Skoven" is a song for our children growing up fast, with a thought for a confirmation party that was moved 4 times during shutdown and restrictions. "Sang Til En Ung Mand" is a letter to a younger self. The theme is borrowed from WB Yeats, whose poems we have worked on as inspiration on several songs.
A wild time requires wild choices. Lunau & Sund is not talking any shortcuts on the new album. It is intended as a whole work, where the songs are contagious. So sit back and take your time.
Trine Lunau's warm voice is centrally located in the soundscape. Peter Sund has lead vocals a few songs, but otherwise he handles string instruments, acoustic six and twelve string guitar, electric guitar, baritone guitar and mandolin.
On "Tiden", Lunau & Sund have their regular band, which includes some of Denmarks best musicians. Palle Hjorth on piano, organ and synthesizers, conjures with his magical sounds and his empathetic touch on the keys. Peter Dombernowsky on drums and Morten Jørgensen on bass deliver a calm and top swinging low end. Trumpet player Torben Sminge and trombone player Andy Jarosinski form a horn section on "Scenelys". Andy also plays Fender Rhodes and moog on "Sang Til En Ung Mand".
"Tiden" is produced by Peter Sund and recorded in the duo's own studio, The Farm Studie, in Davinde on Funen. Lunau & Sund releases the album on The Farm Music with distribution by Gateway Music. The album will be released on all digital platforms and on physical CD.