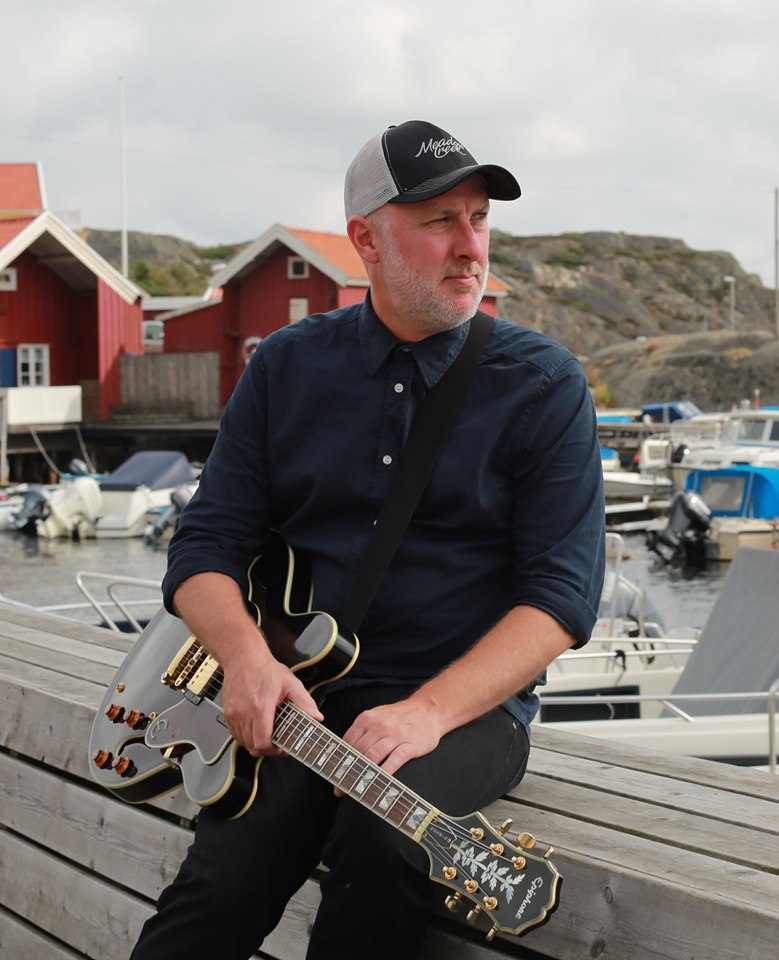 Love On Drugs, or Thomas Pontén and band, curiously and passionately blend americana and indie pop, mixing influences from both sides of the pond into a rare and unique cocktail. The brand new single "You Got Away With Words", a play with the expression 'you got a way with words', will be released March 10, 2023, and it´s the 4th single from an upcoming album due for release later this year. This time Love On Drugs is going deep into americana with superb pedal steel guitar from Berra Karlsson.
His music has been compared to among others World Party and Teenage Fanclub, but also legends like Neil Young, John Lennon and David Bowie. Thomas mainly feels kinship with artists and bands that are a bit all over the place genre wise, namely Bob Dylan, The Band, Joni Mitchell, David Bowie, XTC, Kirsty MacColl and Elvis Costello, to mention a few. German FolkWorld describe the music like this, "This is on the rockier side of folk rock. They definitely establish a nice groove, which gives this the edge over many other bands you hear playing in clubland".
Love On Drugs has performed with among others Ted Russell Kamp (US), The Mommyheads (US), Pi Jacobs (US), Sarah Macdougall (CAN) och Gordie Tentrees (CAN). Through the years he's played everything from reggae to avant garde in various bands and constellations. With Love On Drugs, however, it's the 1st time in his music career that he fronts a band and sings lead vocals.
In the spring of 2016 he released his debut album "I Think I'm Alone Now", and in April 2018 his 2nd album "Solder", and so on March 26th, 2021, the 3rd album "meLODies". All 3 records received great reviews, lot of airplay throughout Europe and was featured on many playlists.