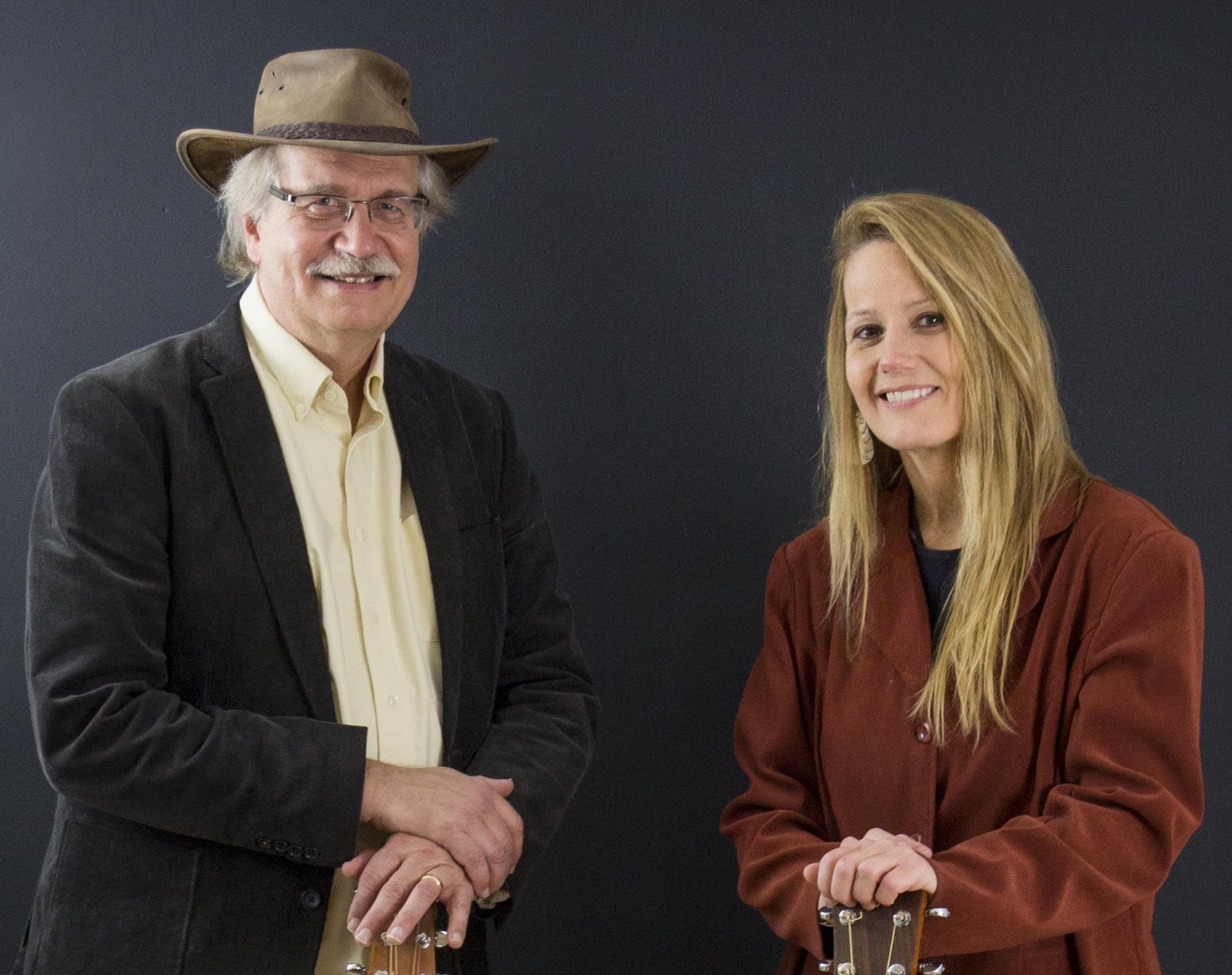 Texan Brian Kalinec and Pennsylvanian KJ Reimensnyder Wagner met by chance during one of Brian's shows in East Texas in 2013. Later that year, they had a chance to play a few songs together and decided to perform as a duo the following year. As Kalinec & KJ, they have toured in the northeast US and in the West from Texas to Washington. "Let's Get Away", the duo's debut, full length studio album features a mix of 9 original folk, americana and roots country songs, along with a choice cover of Paul Overstreet and Don Schlitz's "When You Say Nothing At All", that was previously a hit for both Alison Krauss and Keith Whitley.
Currently president of the Southwest Regional Folk Alliance and a past president of the venerable Houston Songwriters Association, Brian Kalinec has been a performing songwriter for more than 20 years. Staffan Solding, a reviewer for Sweden's Rootsy, describes him as "a combination of Woody Guthrie, John Steinbeck, James Taylor, and Rodney Crowell in the stories he tells", while Robert Bartosh of Roots Music Report hails him as "one of the most creative songwriters from the Texas music scene". A descriptive and poignant songwriter, Brian has been a winner in the Songwriter Serenade in Texas and the Big Top Chautauqua in Wisconsin, and took 2nd place in the Woody Guthrie Songwriting Competition. A recipient of the My Texan Award at the 2012 Texas Music Awards for his support of the music and musicians of the state, Brian has produced a number of projects for other artists in addition to his own CD's. He and his wife Pam own Berkalin Records, an indie label whose roster features a number of well respected singer songwriters.
A full time touring singer songwriter, KJ Reimensnyder Wagner has performed across the US and the UK as a solo artist and along with others, including Dougie MacLean, Ted Vigil and Steve Weisberg at noted venues and festivals, including the Wheeler Opera House in Aspen, Colorado, and in Scotland at the Killin Music Festival, and the legendary Taybank's Real Music Bar in Dunkeld. She is also a recognized educator who presents keynotes, workshops, assemblies and residencies, and has mentored hundreds of teachers and students through story, song and songwriting. Her joy of teaching special needs children has taken her across the Atlantic, where she mentors in traditional schools throughout Scotland. KJ has received several distinguished honors for educational songwriting from the Pennsylvania Department Of Agriculture, National Agriculture In The Classroom (NAITC) and The Visionary Award from Danville, PA's Child Development Center.