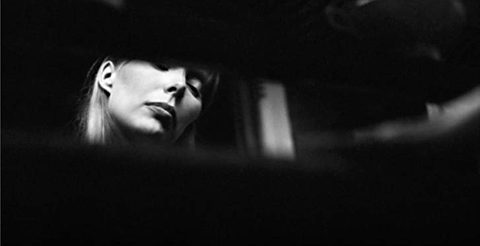 Greenpeace Canada is set to release an exclusive two-disc, re-mastered live recording of "Amchitka - The 1970 Concert That Launched Greenpeace", featuring Joni Mitchell, James Taylor and the late Phil Ochs. The concert, a fundraiser to protest U.S. nuclear bomb tests near Amchitka, Alaska sees a first-time release on 10 November. The CD is available exclusively through Greenpeace and all proceeds will benefit the organization.
"We are pleased to offer this musical slice of history to Greenpeace supporters and music lovers around the world," said Bruce Cox, Greenpeace Canada's executive director. "This CD is a piece of musical magic. It contains never before heard songs, duets and chatter that capture the confidence and hope of the times. It carries a timeless message that change is possible." The concert, which took place at the Pacific Coliseum in Vancouver, British Columbia on 16 October 1970, was organized by former trial lawyer and activist Irving Stowe. As co-director of the 'Don't Make A Wave Committee', he raised enough money to send 11 peace activists by boat, christened The Greenpeace, to the Aleutian Island of Amchitka. The activists were unsuccessful in stopping the tests, but their voyage in 1971 marks the birth of the worldwide organization known today as Greenpeace.
"The Amchitka voyage would not have happened without the concert, and so we owe a debt of gratitude to Irving Stowe, and the talents of Joni Mitchell, James Taylor and Phil Ochs for generating the momentum that ultimately launched Greenpeace," continued Cox. "The activists that traveled to Amchitka set the example that has guided and defined Greenpeace: non-violent direct action to protect our environment and motivate societal change."
The upcoming release features concert performances by then-rising Canadian star Joni Mitchell and a 22-year old James Taylor. Protest singer, Phil Ochs kicks off the CD. Earlier that year Mitchell had been named Top Female Performer of 1970 by Melody Maker magazine and Taylor had released his major breakthrough album "Sweet Baby James".
Of the historic concert, Amchitka emcee and Canadian broadcaster, Terry David Mulligan says, "The crew of 'The Greenpeace' took hold of our hearts and minds and pulled all of us along. As always, music carried the day."