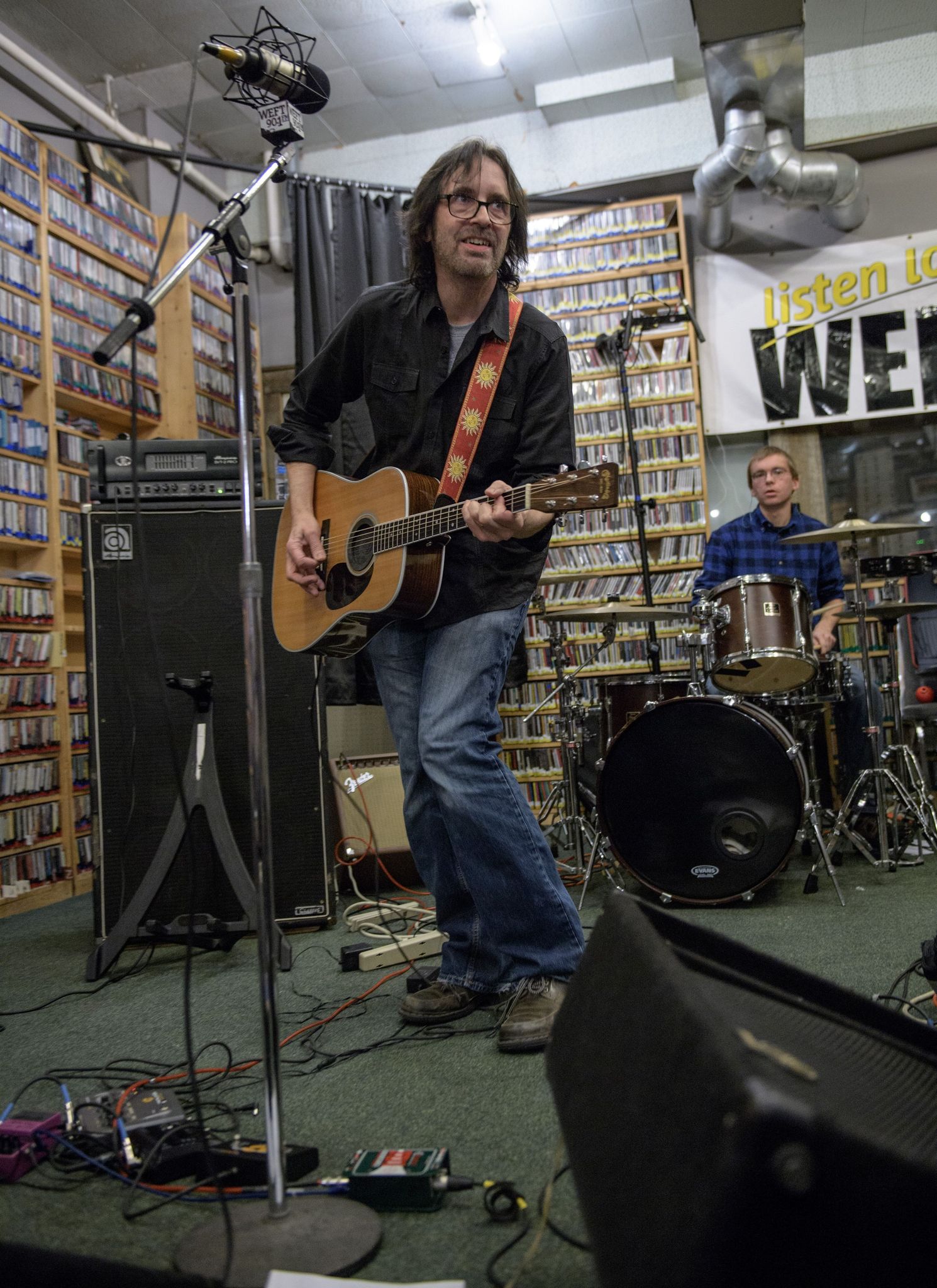 Based in Champaign, Illinois, singer and songwriter John Aulabaugh has a musical pedigree many would sell their grandmothers to get. John has written 3 solo albums and has worked with the likes of Rami Jaffee (Foo Fighters), Dave Krusen (Pearl Jam), Frank DiVanna (Trashcan Sinatras), Jason Roberts (Candles, Norah Jones) and Jessy Greene (Foo Fighters/Pink). His debut solo album, "Of Sins Present And Past", spent 20 weeks on the US Americana chart in 2015.
With so many contacts, and chart success in the bag, you'd think John had it made. But life has a habit of throwing curveballs, and John has been hit more times than a blind batsman at Wrigley Field. As the old saying goes, 'life imitates art'. In John's case, it's also true that 'his art imitates his life'.
However, John's life and music are not simply defined just by grief and hardship, but also by love, joy, family, hard work (he spent 20 years in corporate America before choosing a different path at the age of 50) and a renewed sense of purpose. And despite the enforced changes we've all seen during 2020 and 2021, life remains a challenge John faces head on.
You experience all of that life on his new album,"Sweet As You". Life in all its harsh glories, wrapped in a sound that mixes rhythm and lyrics, acoustic and electric, light and shade. You get a glimpse of John's energy, heart and soul, poured out on vinyl, compact disc and digital. Whatever your preferred format, what you get is music, pure and simple. What you get, is "Sweet As You.....