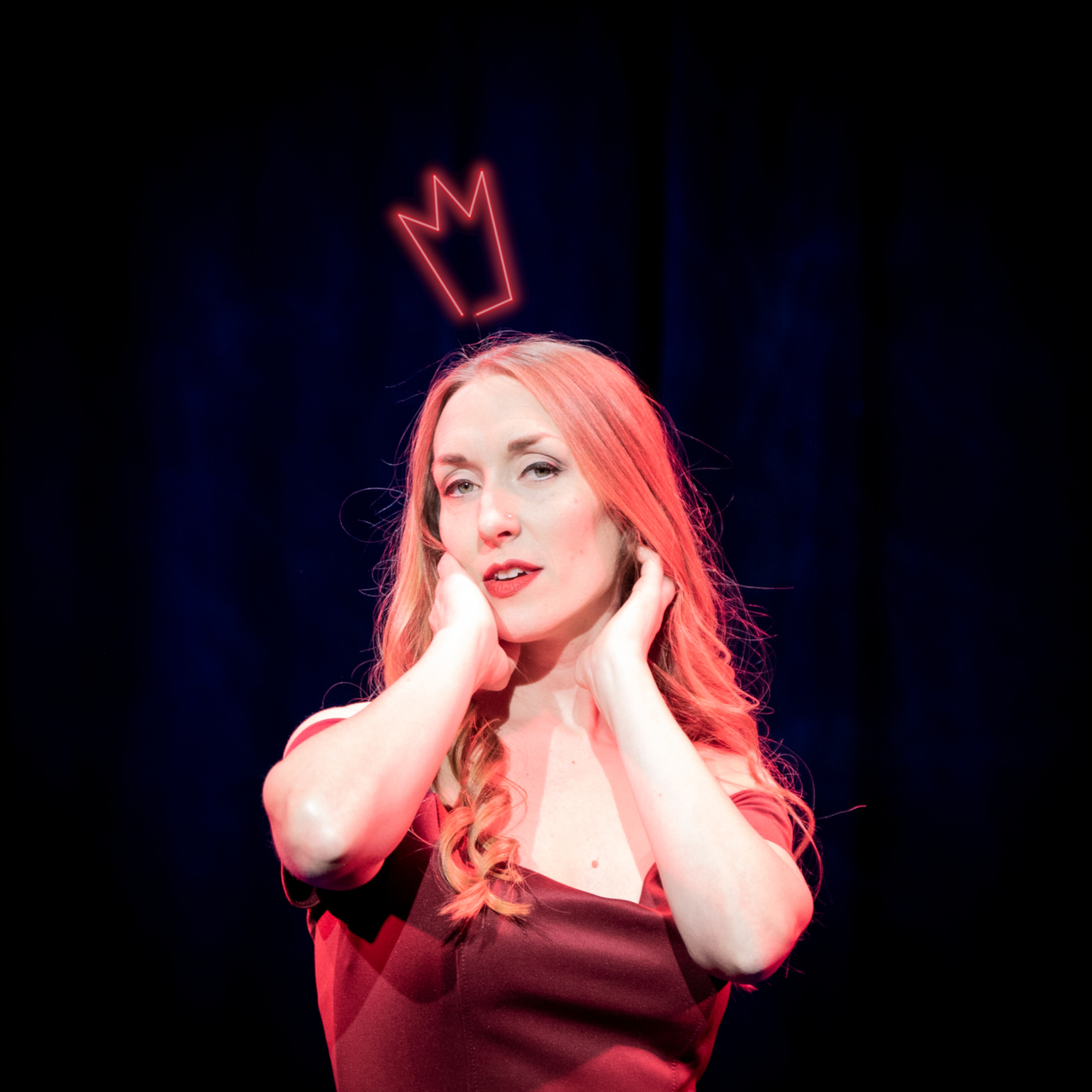 ENGLISH :
"The Love Hate Syndrome" is an emotional condition where everything is either black or white. Feelings are the only thing that exists and they are totally disconnected from the mind. It is raw passion, violent and without boundaries. Either you love, or you hate. You cry or you laugh. Emotions as they turn out when evoked through a musical catharsis.
In the beginning of 2017 the music of Johanna Lillvik was first published. The critics both praised the music and tried to wrap their heads around a description of her sound without any satisfying result. The blend of melodies and rhythm is quite unique and the songs on her 1st full length album will probably create another confusing yet sublime experience. The songs are soulful and chosen with care. They have been played numerous times on live stages and therefore the audiences have played a big part in the creative process as well as her live band since the last few years. The main setting is Johanna on lead vocal and piano, accompanied by drums, bass and trumpet. With such few instruments you might assume that the arrangements would lack alternation, but with Johanna as the band leader no assumption could be more wrong. She throws us into a universe of colours and music where almost anything is allowed.
Johanna Lillvik is the peculiar artist and singer songwriter from the city of Borås in Sweden. She sings and plays her heart out. A powerful female composer who has studied nordic folkmusik, worked as an artist for Cirque du Soleil and released 2 previous records. The 1st was her debut EP released in 2017, and on the 2nd she is feature on the much appreciated Blues Escape in 2020.
SVENSKA :
"The Love Hate Syndrome" beskriver ett känslomässigt tillstånd där allt är svart eller vitt. Känslor är det enda som existerar, och detta utan gråzoner eller kontakt med intellektet. Det är våldsamt, passionerat och gränslöst. Antingen så älskar du, eller så hatar du. Du gråter förtvivlat eller skrattar rått. Ett musikaliskt katarsis.
I början av 2017 offentliggjordes Johanna Lillviks musik för första gången och kritikerna ömsom hyllade, ömsom förvirrades av hennes mångfasetterade uttryck. Melodierna och rytmerna blandades hänsynslöst i en kompott som endast Johanna hade receptet på. På hennes första fullängdare är musiken lika färgstark, men texterna är mer utelämnande. Sångerna har valts med omsorg och publiken har varit högst delaktig i urvalet. Musiken har spelats live många gånger och nerven från scenen är påtaglig på denna skiva.
För de som lyssnade på hennes EP 2017 och sången "Murky Waters" kommer sättningen trummor, bas, piano, sång och trumpet inte som en överraskning. Dessa instrument utgör stommen på skivan utan att arrangemangen på något sätt tappar sin variationsrikedom. Sin vana trogen kommer hon dock att bjuda på en och annan musikalisk krydda som hettar till det eller fyller ut.

Johanna Lillvik är den egensinniga artisten och låtskrivaren från Borås, Sverige, som sjunger och spelar piano så att änglarna gråter och himlen faller ned. Hon har studerat nordisk folkmusik, sjungit med Cirque du Soleil, släppt egen musik på den självbetitlade EP'n "Johanna Lillvik" (2017) och tolkat tidig blues på "Blues Escape Featuring Johanna Lillvik" (2020). En mångsidig sångerska som inte är rädd att utmana sina lyssnare på djupet.