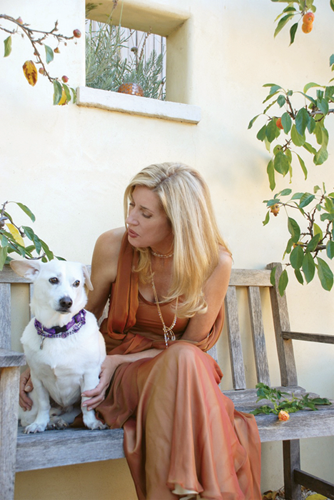 A delicate, beautiful and refreshing talent, Janni Littlepage's music has been described as romantic, eloquent and richly cinematic. In genres spanning bridges from folk to country to pop and back again, Janni's resonant voice holds qualities reminiscent of Emmylou Harris, Shawn Colvin, and Joni Mitchell.
"Strange Angels", her new album and special edition CD, was co-produced with Robinson Eikenberry. It is a masterfully pristine production with a myriad of layers, aural textures and hues. The songs are beautifully written and emotionally transportive, as is the breadth and beauty of Janni's voice, and the subtle strength and skill of her players.
The album features the musical virtuosity of the late and beloved Kenny Edwards, extraordinary singer-songwriter and multi-instrumentalist (Linda Rondstadt, Bryndle, Karla Bonoff). Edwards' distinctive supporting vocals and superb musical talent on guitars, electric bass and mandolin grace
every track, along with collaboration by other gifted musicians.
Accompanying this new release is an artful and luminous music video of the album's evocative title song "Strange Angels" by wunderkind filmmaker-director Jack Giles Harrison.
Janni's professional music career began at the age of 21 when she was introduced to Bruce Kunkel, a founding member of the Nitty Gritty Dirt Band who encouraged her to pursue a career in music. Throughout her career she has been fortunate to work with many wonderful and notable artists, producers and arrangers, among them Jon Mark, Jim Messina, Kenny Loggins, Henry Lewy, Malcolm Seagrave, Al Kooper, Chris Brubeck, and Robinson Eikenberry.
The supportive camaraderie of the musical communities in both California and Nashville, TN, offered inspiring and nurturing environments for the deepening of her art. Composing on the piano since childhood, Janni also writes on the Appalachian mountain dulcimer which lends a different
range of color and rhythm to her compositions. In the coastal town of Santa Barbara, California in the 1980's, Littlepage joined Jim Messina's acoustic trio with singer-songwriter Alan Thornhill, and later performed with Loggins & Messina at the Heartlight Concert in Los Angeles, L & M's first reunion concert in nearly a decade. During those years working with Messina, she recorded and released her first album "Lady In Waiting" to a delighted audience. Out of print now, this vinyl record is considered a collector's item by audiophiles worldwide.
Continuing to follow the songwriters' dream, a move to Nashville in the mid 1990's opened new doors. Janni's song "A Rain Of Angels", co-written with award-winning Nashville songwriter Michael Dulaney, was recorded by Lila McCann and appeared on her platinum debut album "Lila" on Asylum Records in 1997.
Returning to California in recent years, Littlepage found further inspiration in collaboration with writers from the international songwriting community through the Listening Room International Songwriters Retreat series. Several songs from this series appear on the new album and are co-writes with Johan Seige of Västerås, Sweden ("A Delicate Dance" and "The Buckeye Tree"), and Parisch Browne of Galway, Ireland ("When The Snow Falls On Baghdad"). "Always Coming Home", another song written with Nashville's Michael Dulaney, and a lovely and unusual arrangement of the traditional hymn "Amazing Grace" also appear on this collection. Folkinspired "A Train In The Distance" and "This Road Of Your Own Making" and the incandescent piano ballad "All My Days" were all co-written with longtime lyrical collaborator Vivien Kooper, while the three capstones of this beautifully constructed album were penned alone by Littlepage... the reflective and redemptive "Until The Rains Come", wistful and nostalgic "Gerry & Her Baby Grands", and the album's ethereal yet earthy essential theme "Strange Angels".
With a curtsy to Folk, a waltz across Americana to Country, a polite nod to Classical, a knowing wink at Rock, followed by a full run towards Orchestral Pop, and back into the arms of Folk, whatever the genre, Janni Littlepage's music may be defined as poignant and soulful, poetic and uplifting.
Simply expressed... the song of an open heart.