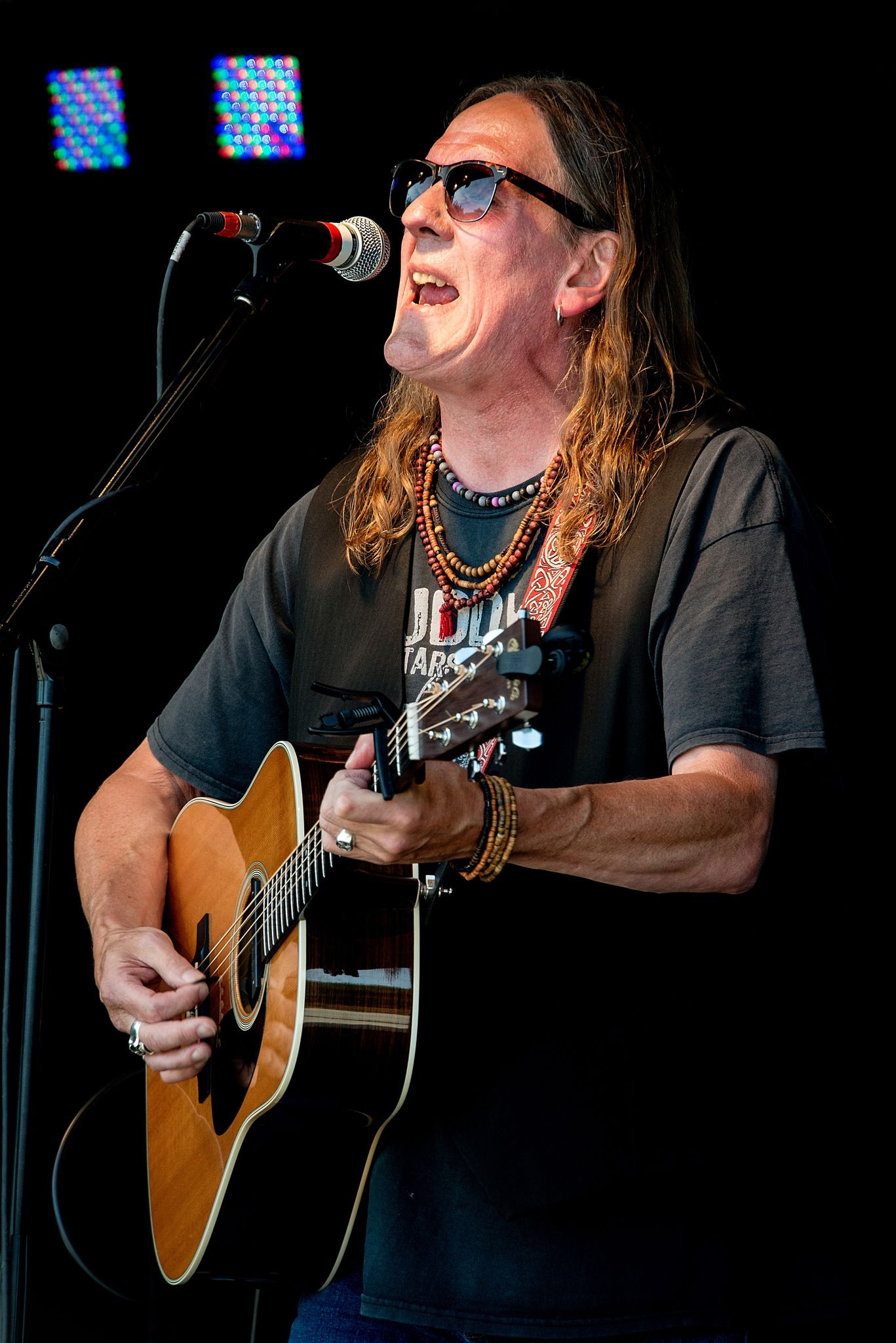 James J Turner's Arts Council England funded album "Future Meets The Past" was developed around the theme of the Bardic Druid who reconnects people both to the natural world and the cultural and historical roots of our past.
The new album features characteristic James J Turner songs with strident lyrics, catchy melodies, anthemic choruses and strong hooks, featuring a blend of traditional acoustic and contemporary electric instrumentation. James's powerful voice and dextrous guitar playing on Martin D28 provide the backbone to these themed songs accompanied by fiddles from Neil McCartney (from Merry Hell), Amy Chalmers and Chris Haigh; Etienne Girard on upright and electric bass, and Dave Ormsby on drums.
The tracks were all recorded as organically as possible with the bass and drums playing live together. The sound is instantly classic, strong and mature, firmly in the folk rock genre, but with much to appeal to fans of americana too.
The album will be on general worldwide release from all main digital stores, with CD's available to buy from James's website.
Liverpool's James J Turner is one of the most unique and potent artists to emerge from the acoustic music scene in recent years. His previous studio albums stormed the acoustic music scene, receiving incredible critical acclaim across UK and Europe gaining him thousands of fans, plus UK and European radio play, including regional and national BBC stations and key live gigs, including mainstream and pagan folk festivals.
James follows a Druidic Bardic path. He is a member of O.B.O.D. (Order of Bards, Ovates & Druids) and his music is imbued with complex spiritual landscapes, plus a deep concern for the environment.