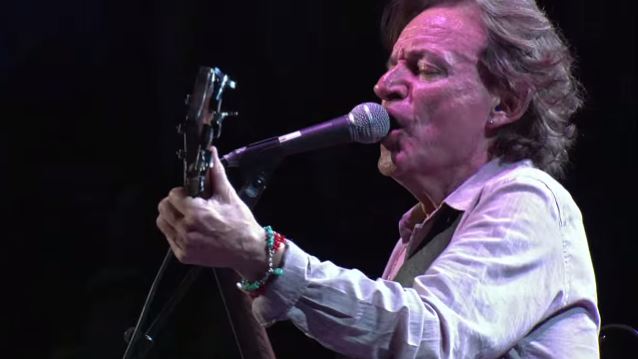 In 2001 an incredible concert took place, the legendary Jack Bruce performing live with his all-star band; The Cuicoland Express at The Melkweg in Amsterdam. For nine years, only the lucky few who were members of the audience that night were able to experience the magic that took place. Although the show had been recorded, the tapes lay dormant and inaccessible, seemingly lost to the world.
In 2009 an opportunity in New York arose enabling the tapes to be digitally converted, meaning they could be mixed and mastered by Bruce's long-term producer and friend, Kip Hanrahan.
Off the back of a hugely successful direct artist-to-fan-base campaign with Pledge Music, this live recording is now being released to the public. This will give fans of Jack Bruce, multi-instrumentalist, vocalist and composer, the chance to experience original material as well as some of their best-loved Cream and Bruce classics re-worked into a sizzling, energetic fusion of rock and latin jazz. Featuring Vernon Reid on guitar (Living Colour), Bernie Worrell on organ (Parliament, Funkadelic), Richie Flores on congas (Tito Puente, Cachao), Horacio 'El Negro' Hernandez on drums (Roy Hargrove, Carlos Santana) and Robby Ameen (Dizzy Gillespie, Paul Simon) also on drums, this unstoppable line-up had the audience on fire.
Born in Glasgow in 1943, Jack Bruce won a scholarship to study cello and composition at the Scottish Academy of Music before dropping out aged 17 to join the acclaimed Alexis Korner's Blues Inc. He went on to become a founding member of The Graham Bond Organization before turning down an offer to join Marvin Gaye's band to team up with John Mayall's Bluesbreakers - where he first met Eric Clapton - which was followed by a stint with Manfred Mann. In 1966 he formed the legendary Cream with Ginger Baker and Eric Clapton and went on to compose and record some of the best known music of the '60's selling in excess of 35 million records in the process. Jack has enjoyed a rich and varied solo career ever since, recording many albums, playing all over the world, winning numerous accolades and being inducted into the Rock 'n' Roll Hall of Fame in 1993.
After recently releasing his critically-acclaimed biography 'Jack Bruce Composing Himself' and touring the US, this amazing new live album is sure to give Jack Bruce fans exactly what they want and indeed expect; a musically unique and boundary-pushing experience. Listening to this live recording, you can close your eyes and literally feel like you were there on that special night in Amsterdam back in 2001.