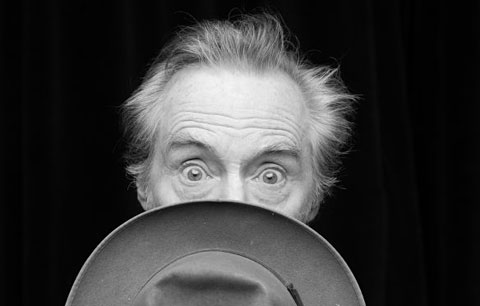 John David Souther was greatly influenced by Texan Roy Orbison, whose sound he tried to emulate. Following his move to Los Angeles in the late 1960s, he met a young guitarist from Detroit named Glenn Frey. They bonded over their Detroit roots and a common love of country and R&B music. In short order, they began working together while sharing a small apartment in Los Angeles' Echo Park area (their downstairs neighbor was Jackson Browne with whom both Souther and Frey would collaborate on numerous projects).
Shortly after meeting, Souther and Frey formed a folk duo called Longbranch Pennywhistle. Their lone album, released in 1970 on Jimmy Bowen's Amos Records, featured significant contributions from guitarists James Burton and Ry Cooder, fiddler Doug Kershaw, drummer Jim Gordon, pianist Larry Knechtel and bassist Joe Osborn.
After recording an eponymous solo album in 1972, persuaded by David Geffen, Souther formed the Souther Hillman Furay Band with Chris Hillman and Richie Furay. The group released two albums, but creative tensions and lack of record sales (not to mention Furay's discomfort with playing secular music following his conversion to Christianity) led to the band's demise.
Souther is probably best known for his well crafted songwriting abilities, especially in the field of country rock. He co-wrote some of the biggest hits for the Eagles, including "Best of My Love", "Victim of Love", "Heartache Tonight", and "New Kid in Town". He also wrote songs for several of Ronstadt's multi-platinum albums, including "Faithless Love" from "Heart Like a Wheel" and "White Rhythm and Blues" included in her "Living in the USA" album. He also recorded several notable duets with Ronstadt, including "Hearts Against the Wind," "Prisoner in Disguise," and "Sometimes You Can't Win." He wrote "Run Like a Thief," which appeared on "Home Plate" by Bonnie Raitt.
His biggest hit as a solo artist was his 1979 Orbison-influenced song "You're Only Lonely" from the album of the same name, which reached number 7 on the Billboard charts. A collaboration with James Taylor called "Her Town Too" from Taylor's "Dad Loves His Work" album reached number 11 on the Billboard Pop Singles chart.
He was a contributor on the "Roy Orbison & Friends - A Black and White Night" 1987 concert and video, sang The Platters' "Smoke Gets In Your Eyes" in the 1989 movie 'Always' and sang the theme song to the 1989-1992 sitcom 'Anything But Love'.
"If The World Was You" is his first new album in 24 years. The album was recorded live in the studio with a five-piece jazz ensemble. It includes the 12 minute 56 second epic 'The Secret Handshake of Fate'.