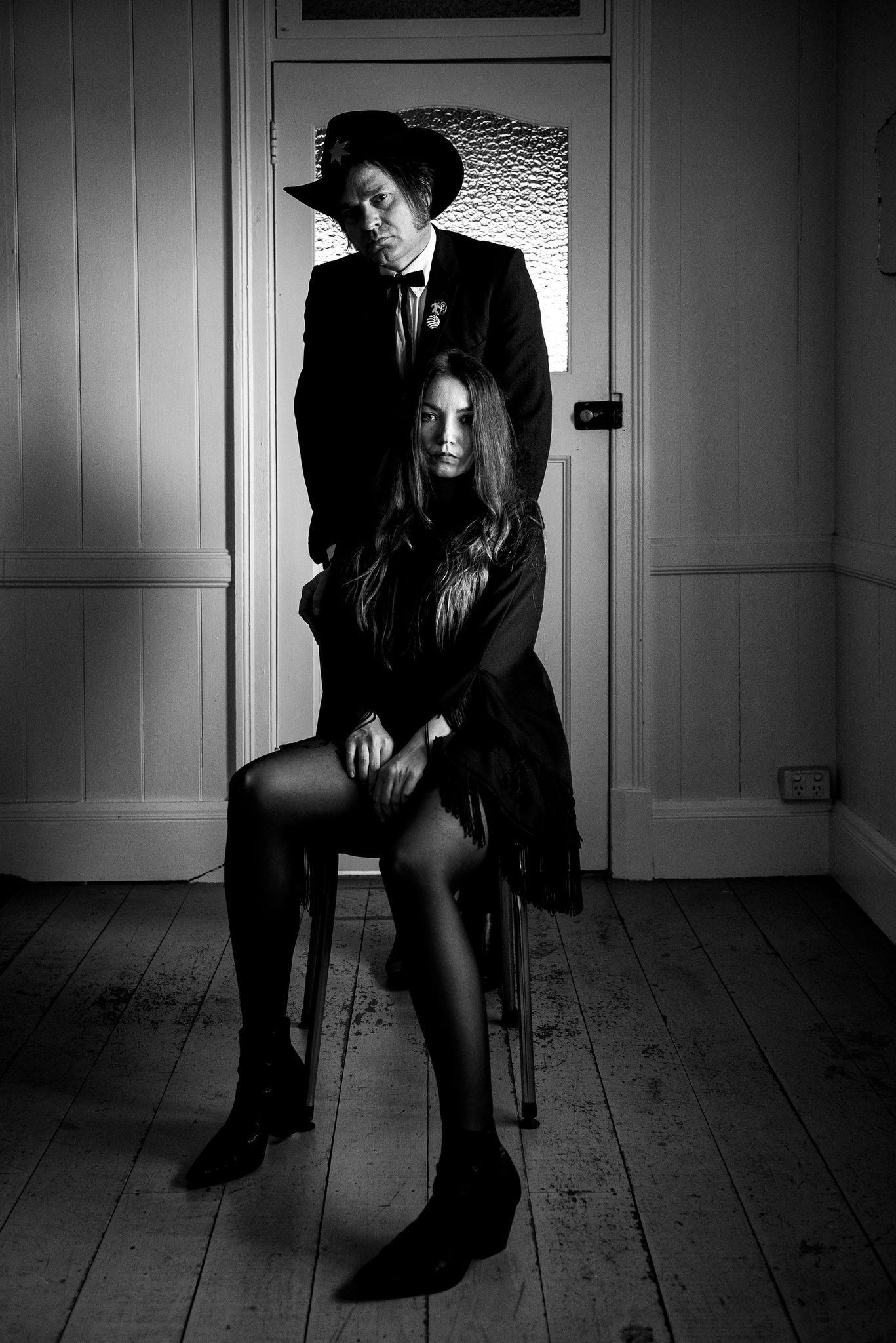 Since 2016, Hillsborough have been peddling their own brand of alt country blues at bars and festivals around Queensland, Australia. The culmination of years treading the boards at live music venues and festivals around the globe, Phil Usher and Beata Maglai have had the privilege of sharing the stage with a weird and wonderful kaleidoscope of artists, from The Dandy Warhols through to Tina Arena, and a whole lot in between.
The name Hillsborough was adopted as a tribute to a region in Western Queensland where Phil's family have been living since the late 1800's. Started initially as a side project to Brisbane's psych garage machine Sacred Shrines, the group has morphed from predominantly a solo project to a duo and then to a fully fledged band over the duration of recording their debut album.
Carving out their own corner in the world of alt country and americana, the band is completed with the addition of Robbie Zawada on double bass, and Jonathan Pickvance on drums, to help fully capture the sound of the record.
Chief songwriter Phil Usher has had his work featured internationally on tv shows and movies, with songs featured on 'Gossip Girl', 'Dawson's Creek', 'Bondi Rescue', 'Underbelly and more. With inspiration mined from a wide range of sources, from outlaw country to 60's west coast psychedelia and beyond,
Hillsborough's nostalgic cowboy songs feature stripped back guitar wrangling, vintage keys and classic harmonies. Hillsborough released their debut single and video in February 2022 through Sydney label Heartsville Records, with the full album following on digital platforms, CD and vinyl in late 2022.
Recorded by Dan James at BBC Studios and Matt Weatherall at Tym Guitar Studios in Brisbane, the album was expertly mixed by James Aparicio and Richie Belkner. The singles and videos from the album have already garnered international attention, creating fevered anticipation with fans, radio and press for their debut record.
Coming soon to a dive bar near you.....