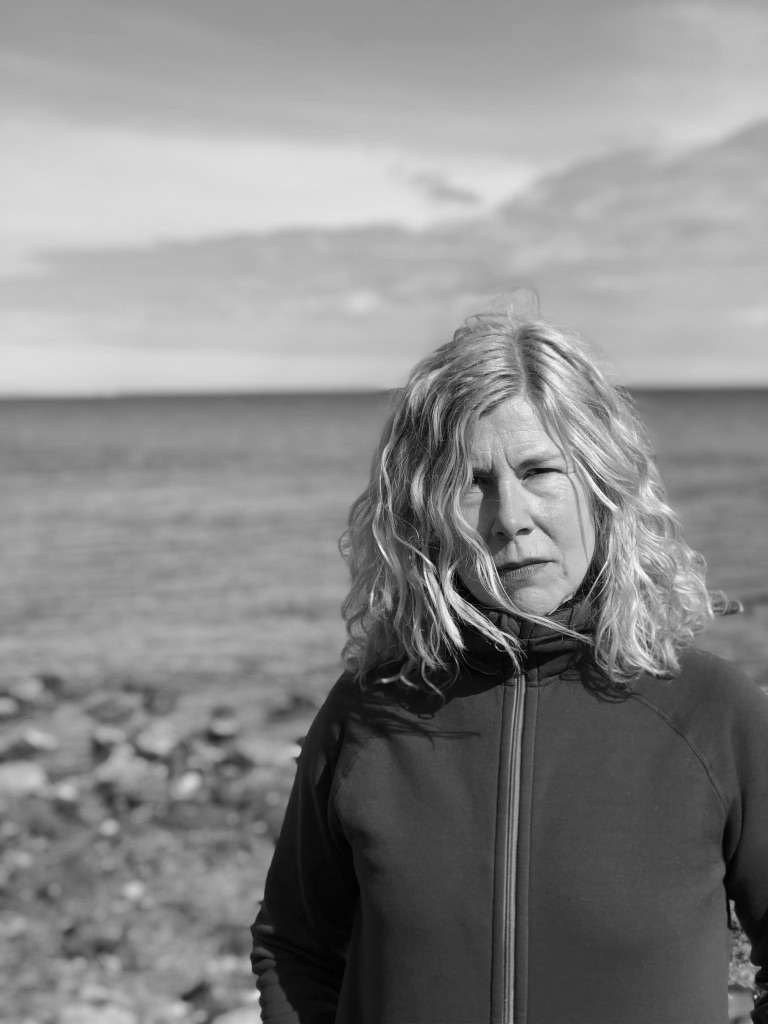 ENGLISH :
Helena Davidsson's sophomore album, "Aldrig lika konstig och ensam igen", presents an empathetic encounter between Swedish singer songwriter tradition and improvisational jazz. Helena's songs portray the wing strokes of bats and swallows, the rolling of the seas, and the deep longing to be set free.
Departing from Swedish singer songwriter tradition, and developing and deepening the music through the musicians individual expressions, the album communicates a strong sense of presence. "Helena initiated every session by reading the lyrics out loud. We all took our personal experience of the words with us into our performance", says Henrik Cederblom who produced, mixed and performs on the album.
Helena's lyrics envision nature embracing the whole universe, the sound of a bumblebee falling asleep, a golden glistening sun shower.
All music is written by singer and composer Sofia Pettersson, except for the track "Svala fladdermus", composed by multi musician Olle Linder.
Helena, singer and lyricist, has previously released the album "men det finns kor", also recorded and produced by Henrik Cederblom at Studio Epidemin.
Musicians :

Helena Davidsson, vocal
Henrik Cederblom, guitar
Olle Linder, vocal, bass, drums
Stefan Wingefors, piano
Lisen Rylander Löve, saxophone
Jon Fält, drums
Patrick Rydman, vocal, percussion
Harriet Ohlsson, vocal
Lotta Sjölin Cederblom, vocal
Katarina Heed, vocal
The new album, released by Kakafon Records, will be available both as CD and LP on September 10th, 2021.
SWEDISH :
På Helena Davidssons nya album "Aldrig lika konstig och ensam igen" möter svensk vistradition inkännande improvisationsjazz. Helena sjunger om hav som rullar, om svalor, fladdermöss och om en längtan att göra sig fri.
"Kom nu min vän, här ska du inte stanna, jag vet ett vatten där du kan få vila din trötta och såriga panna, här kan vindarna finna sig till ro, och månen som är så nära är både tung och skör, du har ingenting att skämmas för"
Så inleds albumet där grunden utgörs av svensk vistradition men där musikerna utvecklar och fördjupar musiken genom sitt personliga uttryck, samspel och närvaro.
"Helena började varje tagning med att läsa texten för oss vilket gjorde ett starkt avtryck i ramförandet. Kändes som att alla tog med sin egen bild av poesin in i musiken och i stunden", kommenterar Henrik Cederblom som producerat, medverkat på, spelat in och mixat albumet.
Alla texter är skrivna av Helena och de kan handla om hur det låter när en humla somnar eller när solregnet faller som guld. Det är texter som visar hur naturen kan innehålla en hel värld. Musiken är skriven av sångerskan och kompositören Sofia Pettersson på samtliga låtar förutom "Svala, fladdermus" som är skriven av multimusikern Olle Linder.
Helena har tidigare gett ut albumet "men det finns kor", även den inspelad och producerad av Henrik Cederblom på Studio Epidemin. "Aldrig lika konstig och ensam igen" släpps både som vinyl och CD den 10:e september, 2021.
Medverkande musiker, förutom Helena Davidsson, sång, är Henrik Cederblom, gitarr Olle Linder, sång, bas och trummor, Stefan Wingefors, piano, Lisen Rylander Löve, saxofon, Jon Fält, trummor, Patrick Rydman, sång och slagverk, Robert Biggles Sohlberg, sång, Harriet Ohlsson, sång, och Lotta Sjölin Cederblom och Katarina Heed, kör.