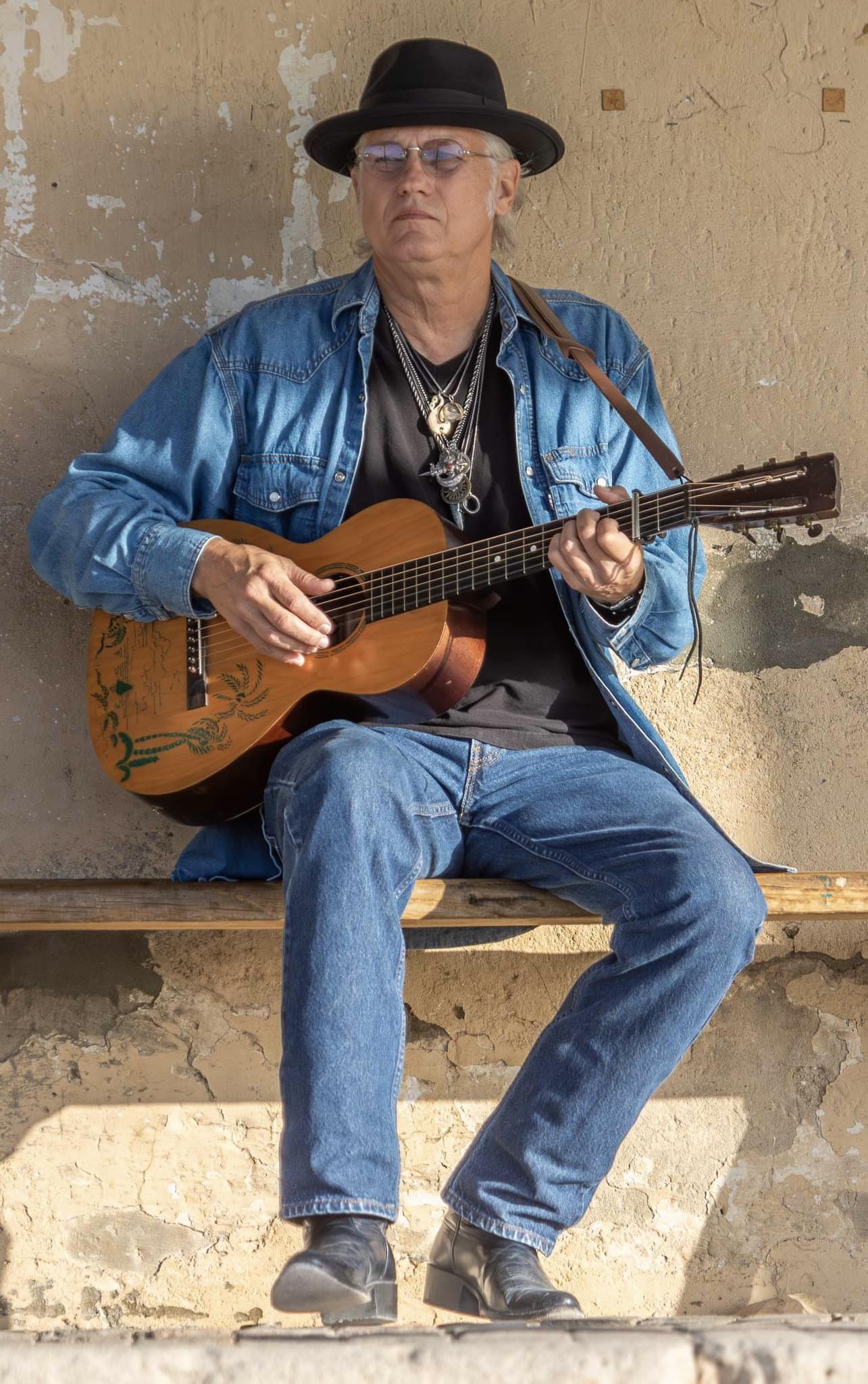 Hank Woji crafts personal narratives with equal measures soul (the opening "Don't Look Back") and sway ("Chasin' My Headlights Again"). Evidence, "Highways, Gamblers, Devils & Dreams". The seamless new album deftly offers sharp songwriting fortified by Technicolor narratives ("I'm Gonna Hit the Number"). Community guides the journey (Townes Van Zandt's "I'll Be Here In The Morning", featuring rapidly rising Nashville based singer songwriter Jaimee Harris).
"I set out on this musical odyssey in August 2021 with a full tank of gas and a vision of what this record might be", Woji explains. "Then spent the next 18 months on the road, crisscrossing the country, recording in 15 different studios across 8 states and chasing down what ultimately ended up as a 23 track double album. I'm grateful for the magic and artistry old and new friends breathed into this project".

The new album, due out September 1st, 2023, features guest performances from Butch Hancock, Jimmie Dale Gilmore, Jaimee Harris, Bill Kirchen, Joel Guzman (Joe Ely, Paul Simon), David C Johnson (Aaron Neville) and Radoslav Lorkovic (Odetta, Shawn Mullins) to name just a few. The new collection stretches the boundaries of americana with intensely personal reflections on our life and times. The album title, "Highways, Gamblers, Devils & Dreams", pretty much reflects the common threads running through the songs.
Results already have turned heads. "'Highways, Gamblers, Devils & Dreams' is a sprawling meditation on mythic American themes", Tony award winning singer songwriter Anaïs Mitchell says. "Hank is a warm hearted and precise troubadour of the old school".
"I can hear the influence of the raw highway, the rocks and sand, the endless landscape on Hank Woji's new 'Highways, Gamblers, Devils & Dreams', echoes legendary Lost Gonzo Compadres bassist Bob Livingston. "The album is a great soundtrack for a road trip traveling westward toward Marfa and Terlingua. You'll be in the right mood when you get there".
Woji's originals, including co-writes with the late Texas bluesman Michael Durbin ("Man in a Cave"), Oklahoma born songstress Susan Herndon ("Start Building Bridges"), and songwriter David Levine (the closing meditation "Peace Unto You"), are alternately punchy and poignant and critical and cutting.
The songs offer reflections on life, death, love, hope and dreams, all penned by a nomadic troubadour with a keen eye for history, politics and culture in an unexpected world. The sum total delivers a genre bending musical odyssey along highways, back roads and dead end streets. Listen closely. You'll hear Hank Woji's "Highways, Gamblers, Devils & Dreams" elegantly paints the soundscape of our uniquely American journey.
"I'm in love with Hank's new "Highways, Gamblers, Devils & Dreams", says Keith Grimwood from Trout Fishing in America. "Great songs, performances and production values. What's not to like? This is some of the real stuff we ache for. This is my new traveling music".