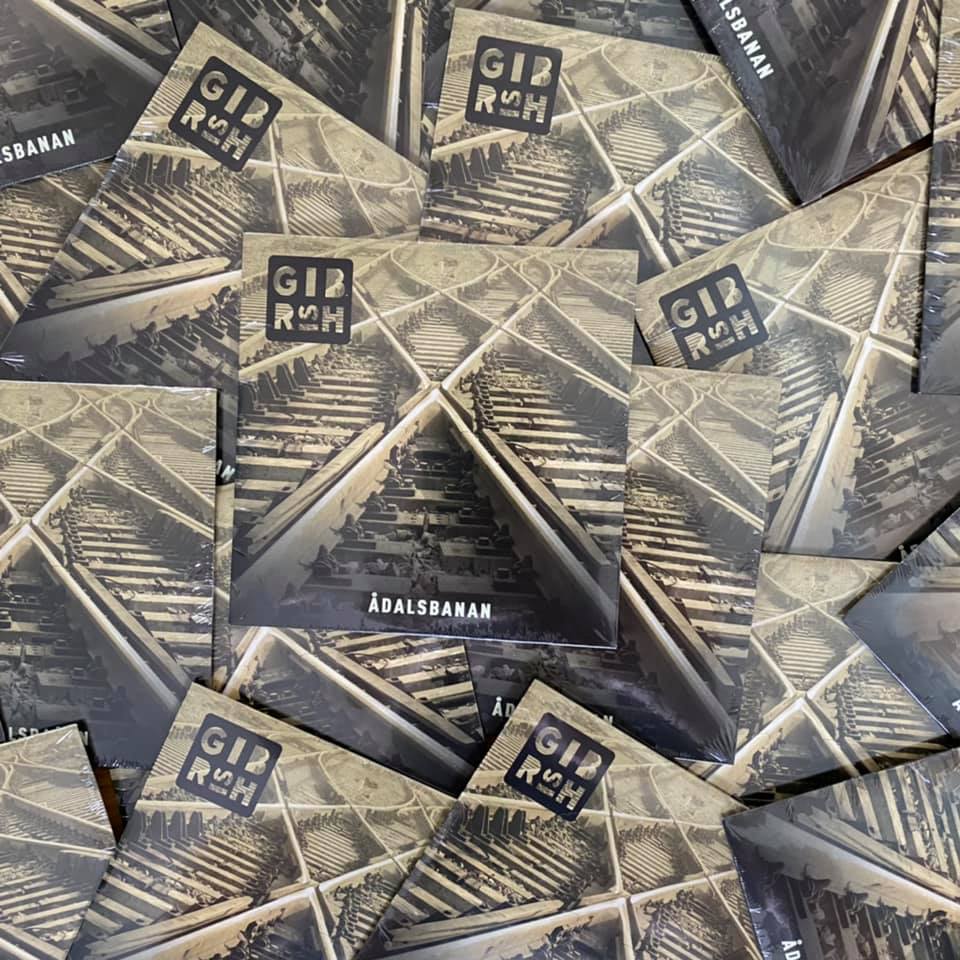 ENGLISH :
On September 24th, 2021, Gibrish releases their 5th album "Ådalsbanan". The album is filled with their own often acclaimed material. The theme of the new album is the migration of people from the countryside to the city, but also about the military's death shootings of protesters in Lunde 1931.
The band had a major media impact in the spring of 2021 with their single, "Trumpetaren", which tells the story of orchestra leader Tore Alespång who stopped the military when he blew fire cease with his instrument, the trumpet.
Gibrish from Sundsvall has its roots in the dark forests of Medelpad and is influenced by rock, blues, jazz and cabaret music. On "Ådalsbanan" they continue the work of crossing all musical borders.
Friday, January 14th, 2022, Gibrish releases their new single. A song about climate change and humanity went lost. The song comes from the band's 5th album, "Ådalsbanan", an album praised in Swedish media and abroad.
SVENSKA :
På Gibrish 5:e album, "Ådalsbanan", berättar bandet om rötterna till Ångermanland. Bland annat om utflyttningen från landsbygd till städerna, men också om dödsskjutningarna av demonstranter i Lunde år 1931. Gibrish fick i våras stor uppmärksamhet med låten "Trumpetaren", då bandet lyckades spåra och blåsa liv i det ikoniska instrumentet igen, 90 år efter militärens dödliga skott. På nya albumet fortsätter bandet resan över de musikaliska gränserna.
Ådalsbanan inleds med rockiga, svängiga "Vita linjen" där en av Gibrish karaktärer, särlingen Marabou återigen får nytt liv. "Trumpetaren" berättar om orkesterledaren Tore Andersson Alespong som med en eld upphör signal stoppade militärens dödsskjutningar i Ådalen 1931. En berättelse som blev möjlig tack vare bandets släktskap med Alespång.
"Stormen" är en svensk version av Blue For Two klassikern "Eye Of A Storm". En virvlande och cirkusdoftande låt och hyllning till Göteborgslegenden Freddie Wadling. Albumet innehåller också en handfull improviserade, stämningsfulla instrumentaler, som ett musikaliskt kitt till albumets helhet.
Gibrish från Sundsvall har rötterna i de mörka skogarna i Medelpad med fötterna i blues, jazz, rock och improvisationsmusik. Fredagen den 24:e september, 2021, släpps bandets 5:e album sedan debuten 2012.
Fredagen den 14:e januari släpper Gibrish singeln, "Vi Gick Fel Nånstans". En betraktelse över klimatförändringarna och en vilsen mänsklighet. Singeln kommer från bandets 5:e album "Ådalsbanan" som släpptes september 2021. Ett album som hyllats i många medier, både i Sverige och utomlands.