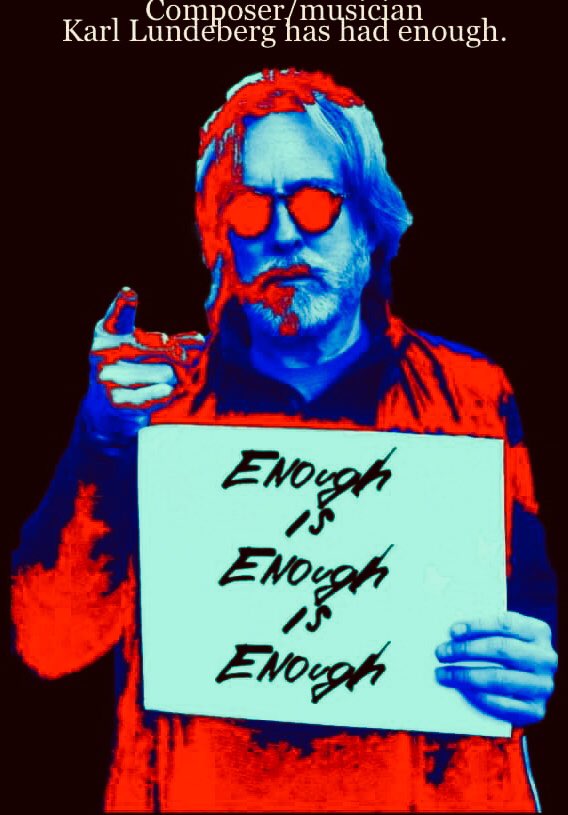 Once in a great while, an artist, a band, an album explodes out of nowhere, defining a moment in time, perfectly encapsulating events making history before our very eyes, focusing a razor sharp ray of light onto the human condition in a particular place.
The artist is Karl Lundeberg, the band is Fascination Curve and the album is "Corona Time In Amerika".
Fascination Curve's "Corona Time In Amerika" is a brave and emotional statement concerning racism, political extremism and societal confusion as seen through the lens of the Corona pandemic.
Featuring a group of world class musicians and friends, the record is muscular yet lyrical, a delicately layered yet powerful soundscape.
"Corona Time In America" by Fascination Curve is a work of glittering tough love which always holds compassionate yet resolute action as the positive way forward.
Label: Curious Musik Recordings
The Songs :
1- Land of the Free, Home of the Slave | 7:01
2- Somewhere, Somehow | 7:43
3- I Will Breathe with You | 8:03
4- Corona Time in Amerika | 20:05
5- Dip Them in Gold | 6:23
The Musicians :
Karl Lundeberg | keyboards, guitar, vocals
Marc Bonilla | guitar, vocals
Ken Stacey | vocals
Amy Keyes | vocals
Mha Bhati | bass
Tim Riess | soprano sax
Gregg Bissonette | drums
Produced by Karl Lundeberg
Extraordinary times sometimes leads to the creation of extraordinary art and music. The new single "Dip Them In Gold" is a tribute to the doctors and nurses who for 2 years have sacrificed their nervous systems fighting the pandemic and who now sacrifice their lives fighting for democracy in Ukraine.
The band is Fascination Curve, a group of musicians with a fascinating pedigree who have worked with a dizzying variety of artists. From Rolling Stones to Miroslav Vitous. From Elton John to John Cage. From Rick Wakeman to Ringo Starr. From Gilberto Gil to Phil Collins. From Madonna to Ambrosia. From Stev Vai to Steve Gadd. From Keith Emerson to Michael Jackson.
Many points on the musical compass are explored by Fascination Curve.