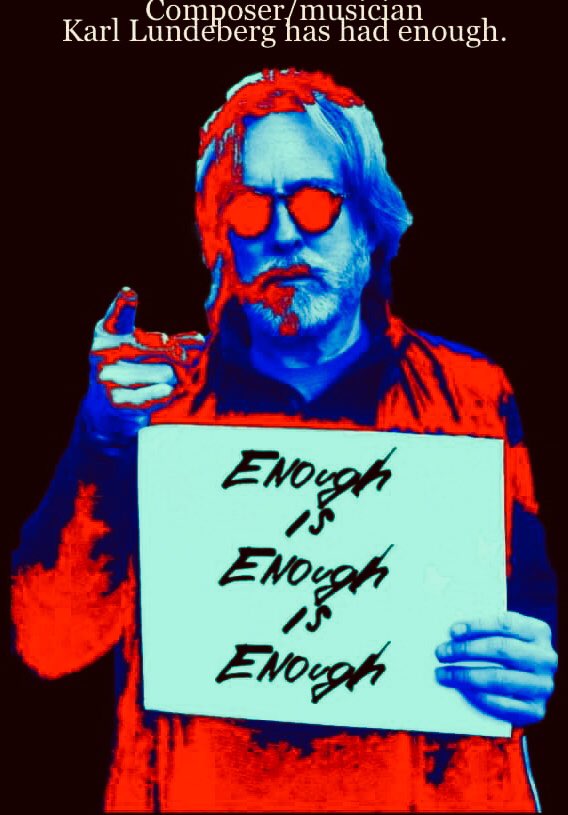 Once in a great while, an artist, a band, an album explodes out of nowhere, defining a moment in time, perfectly encapsulating events making history before our very eyes, focusing a razor sharp ray of light onto the human condition in a particular place.
The artist is Karl Lundeberg, the band is Fascination Curve and the album is "Corona Time In Amerika".
Fascination Curve's "Corona Time In Amerika" is a brave and emotional statement concerning racism, political extremism and societal confusion as seen through the lens of the Corona pandemic.
Featuring a group of world class musicians and friends, the record is muscular yet lyrical, a delicately layered yet powerful soundscape.
"Corona Time In America" by Fascination Curve is a work of glittering tough love which always holds compassionate yet resolute action as the positive way forward.
Label: Curious Musik Recordings
The Songs :
1- Land of the Free, Home of the Slave | 7:01
2- Somewhere, Somehow | 7:43
3- I Will Breathe with You | 8:03
4- Corona Time in Amerika | 20:05
5- Dip Them in Gold | 6:23
The Musicians :
Karl Lundeberg | keyboards, guitar, vocals
Marc Bonilla | guitar, vocals
Ken Stacey | vocals
Amy Keyes | vocals
Mha Bhati | bass
Tim Riess | soprano sax
Gregg Bissonette | drums
Produced by Karl Lundeberg