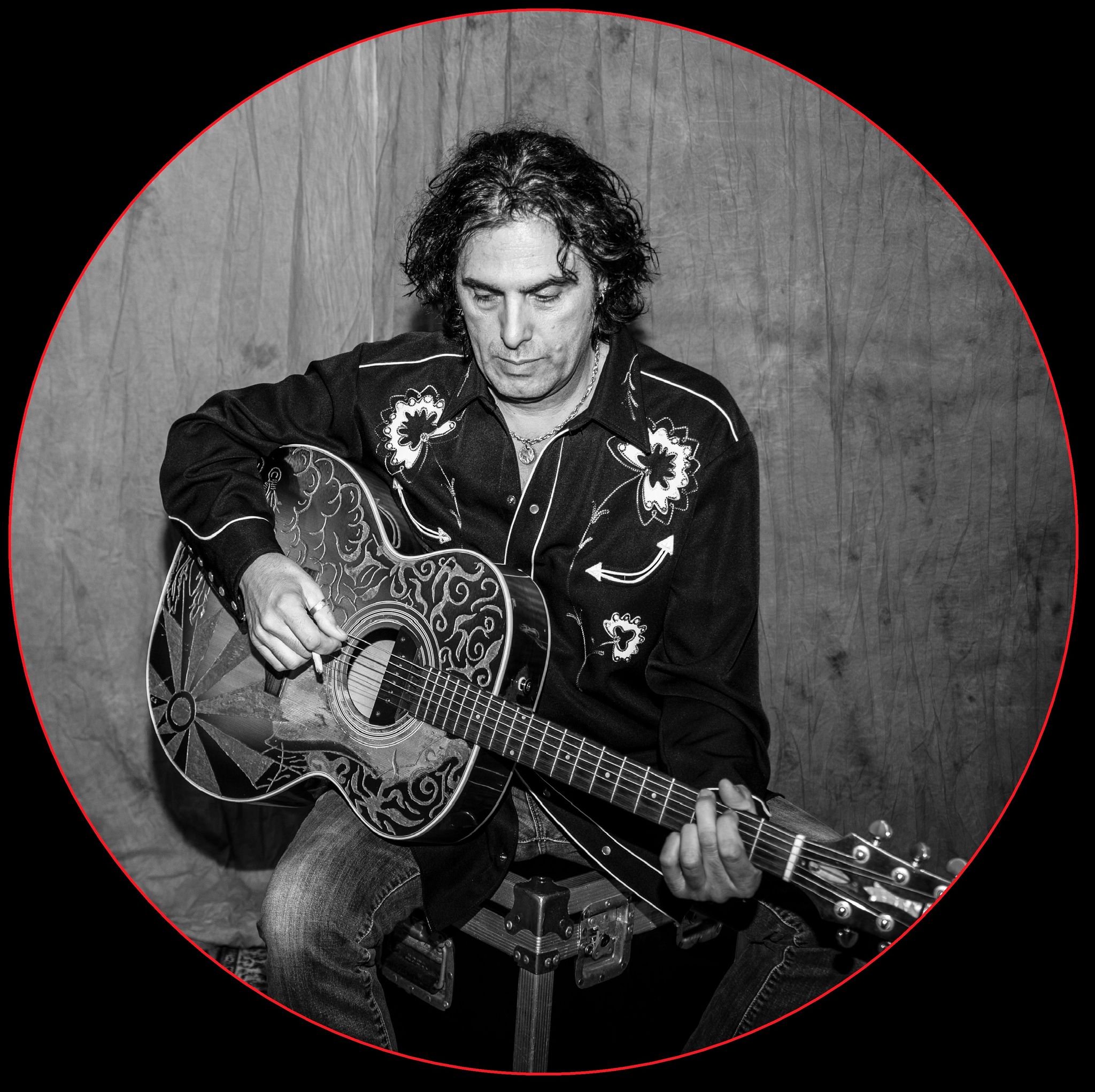 Eddie Seville is an American songwriter and multi instrumentalist, best known as the creative force behind the alt country band Steel Rodeo. As a solo artist, a bandleader and a sideman, he has performed throughout the continental US, Canada, Europe and the Virgin Islands.
Eddie's written songs released on Island, Atlantic and Universal Records, as well as music aired on each of the top 3 US television networks plus ESPN and HBO. His songs are covered by local musicians, regional bands and international artists, most notably George Kooymans of the multi platinum Dutch band Golden Earring, who covered "Blind Love" and "Ticket To Heaven" from Eddie's "Straw Dogs" EP.
His single, "One More Guitar" was the centerpiece of an ad campaign by the Netherlands based Homestead Guitar Company and his work spans projects with veteran rock producer Paul Orofino, Danny Miranda (Queen, Paul Rodgers), Simon Kirke (Free, Bad Company), Andrew Carillo (Joan Osborne) and Matt Cartsonis (Warren Zevon).
Studio sessions and tours with Augie Meyers (Texas Tornados, Bob Dylan) and Frank Carillo (Peter Frampton, Tim Hardin, John Hammond), in addition to numerous credits on a wide range of recordings that include film, television, independent and major label releases.
"High & Lonesome", Eddie Seville's latest release of original music has Eddie playing most of the instruments and sharing arrangement credits with producer Isaac Civitello. The 5 track EP, released in the US late last year, was pressed for live dates in the US and Europe, but unfortunately, the global pandemic quickly shut down all promises and plans. Eddie says, "it's a drag being unable to do the roadwork behind these songs but, Isaac's input gave me a fresh perspective and spark that I believe comes across on the recording as well".