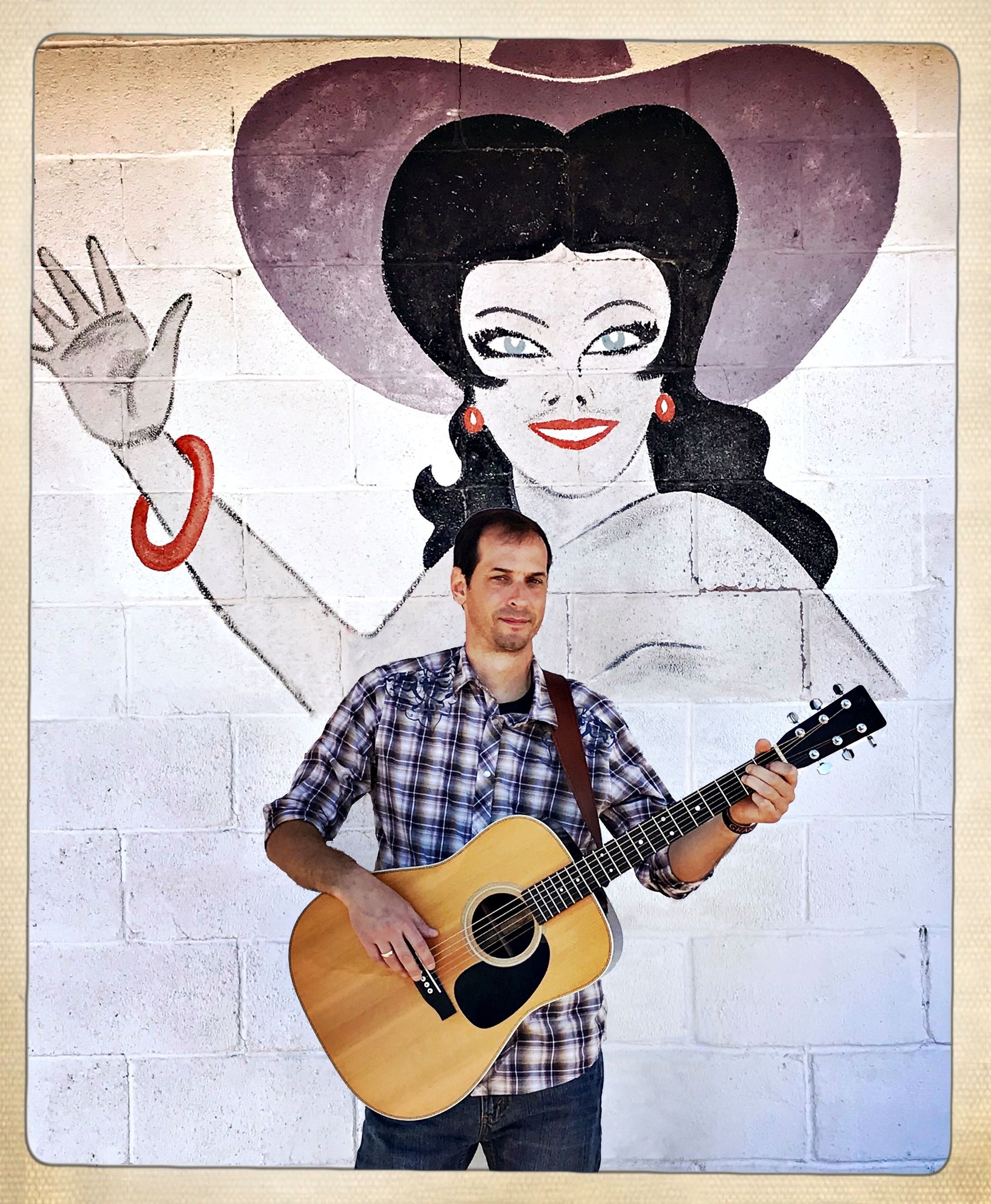 A string of license plates from the likes of Louisiana, Tennessee, Texas, Oklahoma, Connecticut, Colorado, Arizona and California hang above the guitars in Doug Schmude's recording studio. A firm believer in the principle that life is as much about what happens as where you're standing when it does, Doug's music reflects the perspective that living in 8 different states imparts upon a person. His songs contain vividly drawn characters from all walks of life and stories from ever changing viewpoints.
His new album, "Mileposts", was released independently on his own label, Lost Hubcap, and was self produced. The songs mix bits of country, folk, rock and blues, and the result is a modern roots americana sound that would appeal to fans of Jason Isbell, Ryan Bingham, John Mellencamp and Steve Earle. Doug plays the majority of the acoustic and electric guitars, bass, mandolin, lap steel guitar and dobro.
Born in Baton Rouge, Louisiana, Doug Schmude (pronounced as to rhyme with moody) spent most of his formative years in Oklahoma and Texas. He honed his songwriting in the late 1990's while performing in and around Boulder, Colorado.
In 2000, he relocated to Nashville to further develop his craft. While in Tennessee, he was nominated for several awards through his work with the acoustic blues duo Hot Foot Delta. Currently based out of Southern California, his music is littered with souvenirs of the places he has lived and seen.
His debut CD, "A New Century", was nominated for an Orange County Music Award. His live performances include journeys into delta blues, which are backed by percussive resonator guitar playing, often pounding on the guitar for rhythmic accent. Although he predominately writes and performs on acoustic guitar and resonator slide guitar, he also plays harmonica, mandolin and banjo.
In addition to songwriting, recording and performing, Doug lends his talents as a session guitarist, recording engineer and producer.