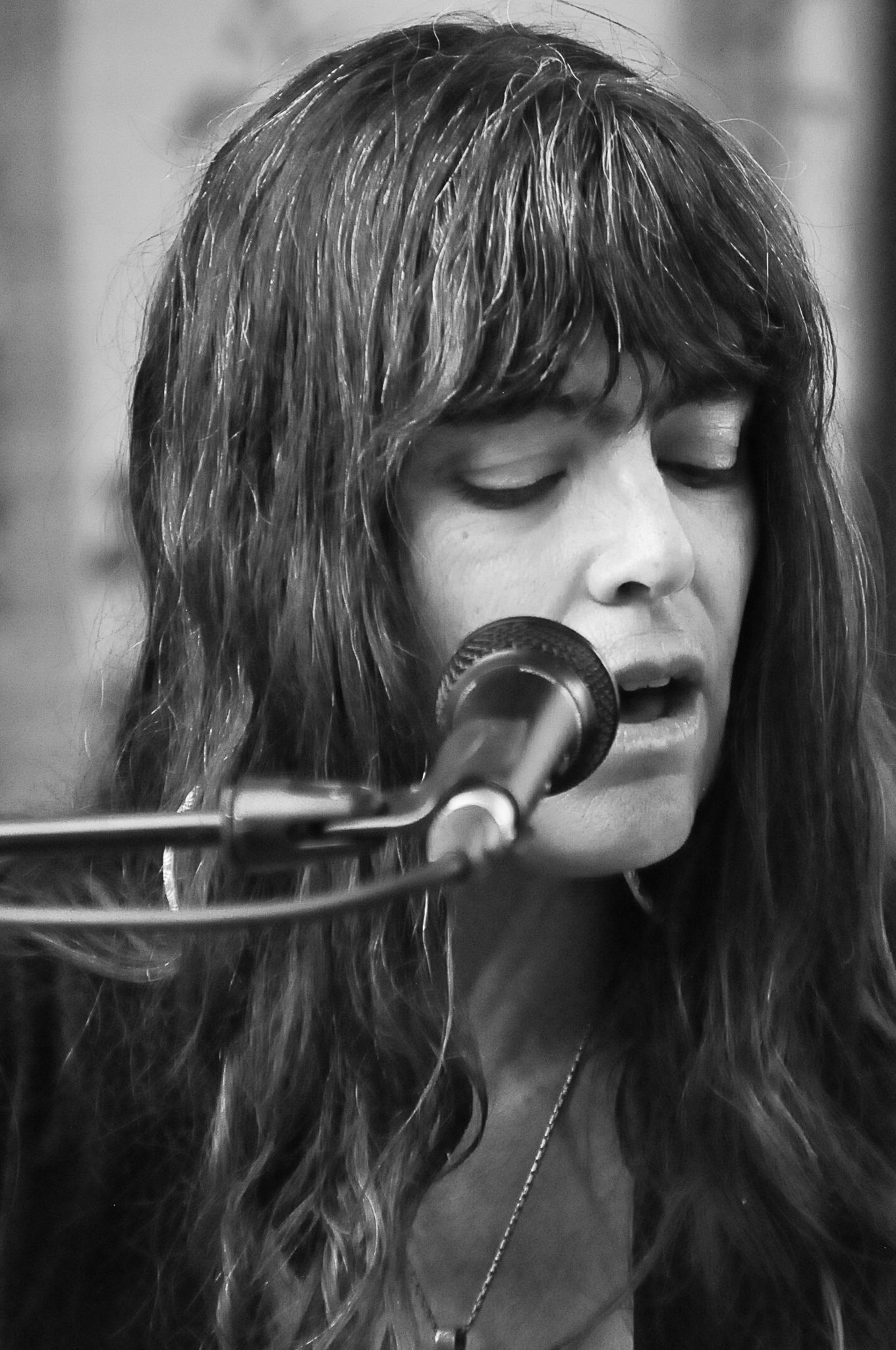 On Diane Patterson's 6th solo recording, "Satchel Of Songs", Patterson's trademark mystic acoustic americana music as activism, and love as revolution are ever present, buoyed and inspired by years of touring in the US, Europe, and her beloved Scandinavia, where she has spent extensive heartfelt time. The embrace of Patterson's musical path by the Swedes and Danes led to her recording the title track in Sweden in 2019. That was the catalyst that sparked and flavored "Satchel Of Songs".
All tracks were produced by Mike Napolitano (Ani DiFranco, Squirrel Nut Zippers) in New Orleans, except for 2 songs, "One Part Corn" by Pedro Vadhar in Mexico, and "Turn Toward The Sun" by Roman Morykit of Gypsy Soul. Musicians include Diane Patterson on vocals, guitar, moog bass, frame drum Terence Higgins (Ani DiFranco, Dirty Dozen Brass Band) on drums, Joe Craven (Jerry Garcia and David Grisman) on percussion and mandolin, Barbara Higbie (Bonnie Raitt) on fiddle, Al Torre (Tina Malia) on guitar, Rick Nelson (Rickie Lee Jones) on upright bass, violin, viola and cello, Todd Sickafoose on bass and keyboards, Janelle Burdell on percussion, Mia Pixley on cello, Robert Comeaux on pedal steel, Alex Smith on bass, Elin Telius, Ani DiFranco and Alice DiMicele on vocals, and Gordon Hellegers (Simrit Kaur) on kora.
The album kicks off with Diane's reggae tinged theme song, "Roots Heart Rhythm", an invocation for the earth, and an invitation to 'come sit beside me by this fire'. Prayerful offerings are interwoven throughout with the native nuanced "One Part Corn", and spirit moving groove and positivity of "Cookfire". "Silk And Honest Pay" stems from an ancient viking song from which one line remains, "I dreamed a dream tonight of silk and honest pay". The song slowly builds from the nostalgic to the bliss of the dance, with ethereal whispers on the intro and outro of the track by Bodil Jørgensen of Denmark, and Anna Elvira Cederholm from Sweden.
The title track was written and offered as an apology song for the unspeakable wrongs committed by the dominant culture on indigenous people, after meeting Elin Teilus, a Swedish woman whose father descends from the reindeer herding Sami ethnic indigenous people of northern Scandinavia and Russia. "Can The People Stand Back And Pray?" is a plea for guidance amidst painful realities in the refrain of "Steady The Hand", written for child soldiers everywhere, while "Maybe Easy" ponders how love and beauty exist side by side with grief and sorrow. The story of the water protectors at "Standing Rock" and their resiliency to stop the pipeline unfolds on "Turn Towards The Sun". The album closes out with the joyous "Somewhere There's A Song Still Singing" that celebrates the tradition of ancient migrating people who, when approaching a place would listen for the song, the lay of the land, and "Where Are We", a poem written by Coleman Barks, inspired by the 13th century mystic Persian poet Rumi, set to a Jimmy Cox style shuffle by Patterson.
"Satchel Of Songs" is music for the movement. These songs honor ancient people and the land, and speak of trauma, reconciliation and peace, while being ever hopeful for a bright future. In 2022, Diane Patterson plans to tour the US, Sweden and Denmark, as well as record a live album on the big island of Hawaii.