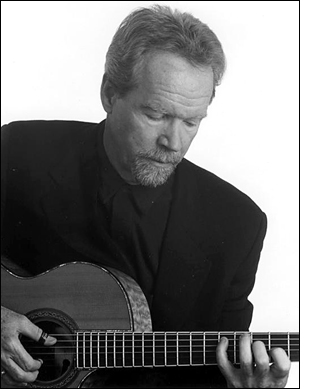 Singer/songwriter Danny O'Keefe began his musical career in the Minnesota coffeehouse scene in the 1960's In 1969, a meeting with Buffalo Springfield manager Charles Greene led to a telephone audition with Ahmet Ertegun, President of Atlantic Records, resulting in O'Keefe's first record deal. Atlantic Records released 'O'Keefe' (1972) which featured the top-ten classic hit, "Good Time Charlie's Got The Blues", followed by the classic 'Breezy Stories' (1973).
Since its initial thrust onto the airwaves, "Good Time Charlie's Got The Blues" has been recorded by Elvis Presley, Waylon Jennings, Willie Nelson, Leon Russell, Charlie Rich, Jerry Lee Lewis, Charlie McCoy, Cab Calloway, Earl Klugh, and Chet Atkins among others. Mel Torme performed it on the hit television series, "Night Court" and, most recently, it was recorded by Dwight Yoakam for his 'Under The Covers' release, and featured in the film 'Wild Things'.
Between l975 and 1979, O'Keefe recorded a third album for Atlantic Records and two albums for Warner Bros: 'So Long Harry Truman' (1975, Atlantic), 'American Roulette' (1977, Warner Bros), and 'The Global Blues' (1979, Warner Bros).
In 1985, O'Keefe released 'The Day To Day' (Coldwater Records), which was re-released in 1989 as 'Redux' (Beachwood/Chameleon Records). The singles, "Along For The Ride" and "Someday" were charted in both the NAC and the AC charts. A video of "Along For The Ride" was aired on VH1. Throughout the 1970s and into 80's, O'Keefe toured with many well-known artists and friends including, Jackson Browne, Bonnie Raitt, Jimmy Buffet, Jessie Colin Young, Maria Muldaur, Linda Ronstadt, Loggins and Messina, and the Hollies. He has also performed on the same bill with acts such as Bruce Springsteen, Yes, Tom Waits, John Hammond, Little Feat, Rita Coolidge, Dr. John, The Beach Boys, and others.
Many of O'Keefe's songs have been recorded by well-known artists such as Jackson Browne, "The Road"; John Denver, "Along For The Ride" (co-written with Bill Braun); Judy Collins. "Angel Spread Your Wings"; Sheena Easton, "Next To You" (co-written by O'Keefe and George Merrill); David Lindley, "The Jimmy Hoffa Memorial Bldg. Blues," "More Than Eva Braun", "Well, Well, Well" (co-written with Bob Dylan), and "Jody" (co-written with Bill Braun) ; Jesse Colin Young, "On The Edge" (co-written with Young) and "Catfish"; David Mallett, Molly O'Brien, and Alison Krauss, "Never Got Off The Ground" (co-written with Mallett). The sensational young bluegrass group, Nickel Creek, recorded O'Keefe's and Tim O'Brien's, "When You Come Back Down" on their first Sugar Hill release. Tim O'Brien has recorded both "When You Come Back Down" and O'Keefe and Fred Tackett's "Into the West".
Recently Ben Harper and the Blind Boys of Alabama recorded the O'Keefe/Dylan composition for their Grammy award-winning CD, "There Will Be A Light". A live CD recorded at the Apollo Theatre has recently been released. Bonnie Raitt has recently released a cd/dvd recording of her VH1 special with a performance with Ben Harper of "Well, Well, Well". Alan Jackson's release "Like Red On A Rose" has a song written by Danny and Tim Krekl called "Anywhere On Earth You Are". It was produced by Alison Krauss.
O'Keefe is as well known in environmental circles as he is in musicians' circles. His inner music naturally led him to an appreciation of songbirds, which have inspired both his music and his activism. In 1998, O'Keefe founded the Songbird Foundation, which seeks to protect songbirds and their habitats that are being destroyed by deforestation caused by non-sustainable coffee growing practices in Latin America. The Foundation educates and encourages coffee-drinkers to drink sustainably grown coffee rather than sun-grown coffee. Sustainably grown coffee is shade grown, organic, and Fair Trade.