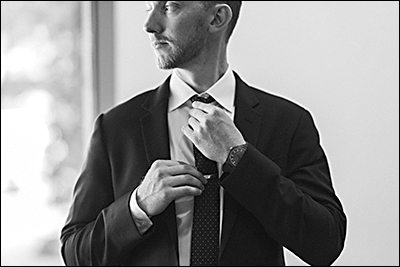 Trying to pinpoint exactly who Dan Krikorian is can be a bit of a challenge. An acclaimed songwriter, a championship winning college basketball coach, a thought provoking professor, and the curator and host of the burgeoning and increasingly popular podcast series, 'The Beautiful Work Podcast', are just the beginning. Krikorian does not exist in one realm, but finds himself constantly jump roping between long nights in a studio, early mornings in a basketball gym, afternoons in a classroom, and podcast interviews sprinkled throughout. Yet Krikorian's highly unusual intersection of careers offers him a unique perspective on life and the connection of all its trials and triumphs, and Krikorian has always worked at finding the common thread running through it all.
Creativity, introspection, and ability to connect seemingly independent areas of life comes bursting through the seams in Krikorian's 5th and most ambitious record yet, "Grandeur". Recorded over the course of 4 years with engineer Shawn Nourse, and featuring some of L.A.'s most notable musicians, the 16 song "Grandeur" is both unabashedly bold and heart achingly bare in its scope. From pumping horns and saxophone on songs like "Need Me Bad" and "High Heels", to the sweeping string arrangements and lilting guitar work on "Bloom" and "Baby's Got the Blues", Krikorian emerges as a master craftsman. Krikorian is admittedly a voracious reader and pays homage to many of literature's great works throughout the album. Ernest Hemmingway, F Scott Fitzgerald, Saul Bellow, John Steinbeck, Philip Roth, Leo Tolstoj and James Joyce are as much an influence on the record as are musicians Josh Ritter, Joe Purdy and Gregory Alan Isakov.
"Grandeur", uniquely divided into 2 "Acts", begins with the powerful, "Words", where Krikorian sings, "And when we talk about it, I wish that you would use your words", setting the stage for what will be the beginning of a deeply personal Act 1. Things don't stay down for long as the groovy and infectious "Need Me Bad" shines next with catchy guitar licks and an upbeat horn by Probyn Gregory and rhythm section by Jason Chesney and Shawn Nourse. "Act 1" goes on to feature fan favorites "Crazy Love" and "Don't Look Like You" as well as Krikorian's most intimate and personal song to date, "Monday Morning", where he sings the heartbreaking lines, "Monday morning when I wake up, I wish I was in love". The vocally powerful and emotional "59th Street" followed by the gentle "Bloom" complete Act 1 with Krikorian singing in a haunting falsetto, "Is it over now?".
Act 2 kicks off with the fun and funky "High Heels" where saxophones by Ron Dziubla and upright bass by Jimi Hawes lead "Grandeur" into a new place. Krikorian references one his favorite Josh Ritter songs, "Kathleen" in "High Heels" when he cleverly sings, "Oh my darlin' put Josh Ritter on, you can be Kathleen and I'll drive you home, oh my darlin' put Josh Ritter on". The 60's leaning and vocally beautiful "The Lucky One" follows, as well as the earnest and folky "Baby's Got the Blues", where Krikorian's songwriting once again shines with the line, "Clocks upon the wall and leaves in the fall, remind me that I'm growing older".
"Grandeur's" tone shifts suddenly with one of Krikorian's most ambitious songs to date, "Ulanga." A spooky and well written rock song, Krikorian uses clever key changes and the blistering guitar-work of Bob Boulding of Young Dubliners to tell the story of 2 lovers floating down a river. The song is loosely based off the novel, 'The African Queen', as well as Ernest Hemmingway's 'For Whom The Bell Tolls' and F Scott Fitzgerald's 'Tender Is The Night'.
"Grandeur" continues to pick up steam with the reflective "Angels Sing", followed by one of Krikorian's favorite songs on the record, "Joe Purdy", where he sings "Quiet is the night babe, quiet are my dreams, move to a slow song, and you're carryin' me". The album continues with Krikorian exploring love, loss, and newness in the folky "23" as well as the upbeat pop song, "Lyla". The album's namesake comes from the line in "Lyla", "We drove the night to see the grandeur of morning". Krikorian ends the album with a deeply personal and piano driven song by Carl Byron, "New Dawn", where he explores the loss of a loved one, the path behind, the path ahead, and the "Grandeur" of it all.
Krikorian will be on tour this spring and summer of 2019 in support of "Grandeur", making stops in the US, as well as a tour of Germany and The Netherlands.