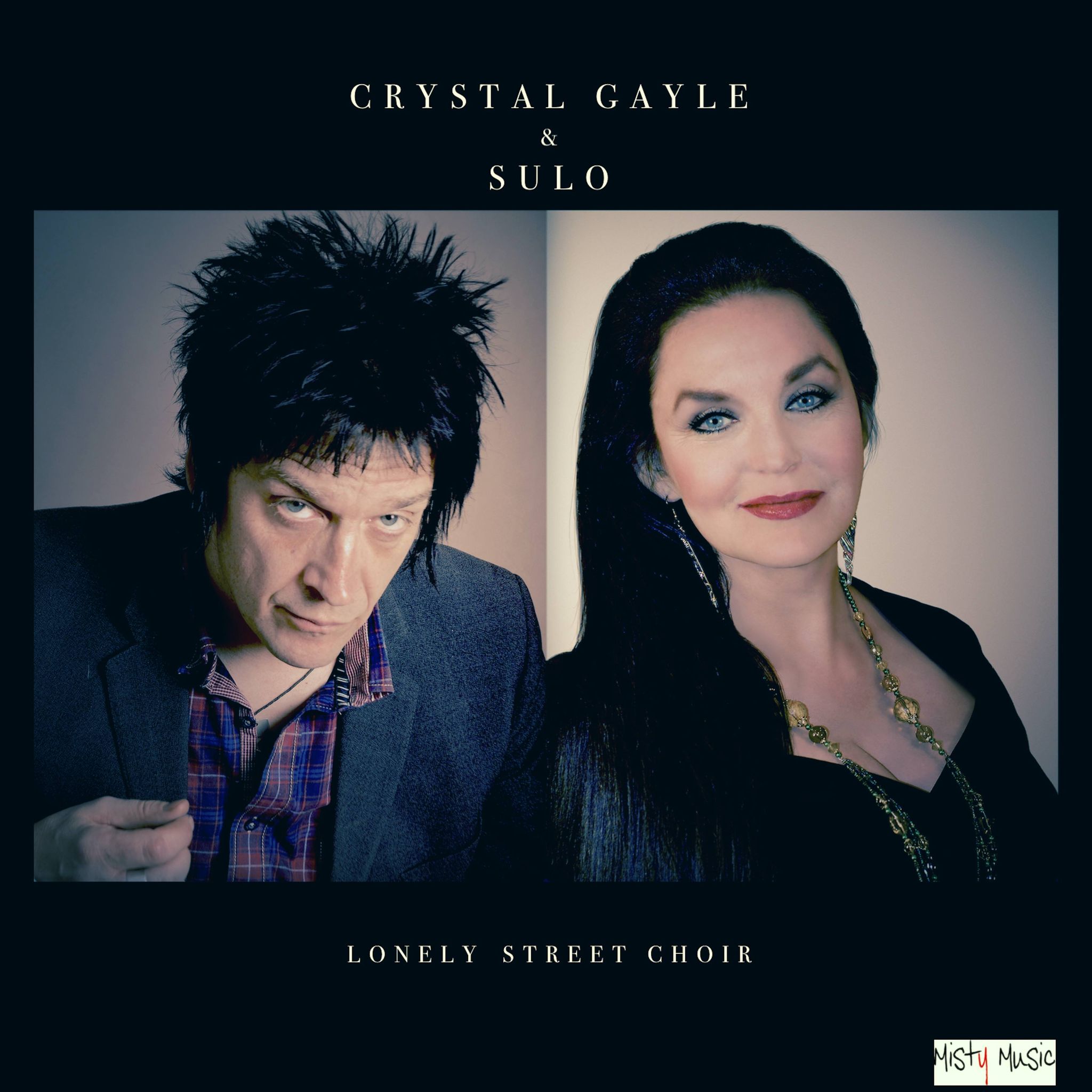 Grammy awarded country legend teams up with Swedish singer singwriter.
Country singer Crystal Gayle is from a family of country royalties. As the baby sister of Loretta Lynn she was literally born into the music business. After being one the most successful country crossover artists in US in the 70's and 80's with hits like "Don't It Make My Brown Eyes Blue", "Talking In Your Sleep" and more, she was honored with her own star on the Hollywood Walk Of Fame, as well as inducted into the Grand Ole Opry. She's been active in many different genres, like gospel, folk, but always returning to country. Working with artists like Tom Waits, Bob Hope, Eddie Rabbit and many, many more.
Now she teamed up with Swedish singer songwriter Sulo Karlsson for an album of duets. Sulo is one of Sweden's most prolific songwriters and has worked with a lot of artists and producers, like Max Martin, Maria McKee, Janis Ian, Paul Young and many others. He is also the main songwriter and lead vocalist of rock band Diamond Dogs.
The new single "Lonely Street Choir" is the 1st taste of Crystal and Sulo's forthcoming album.