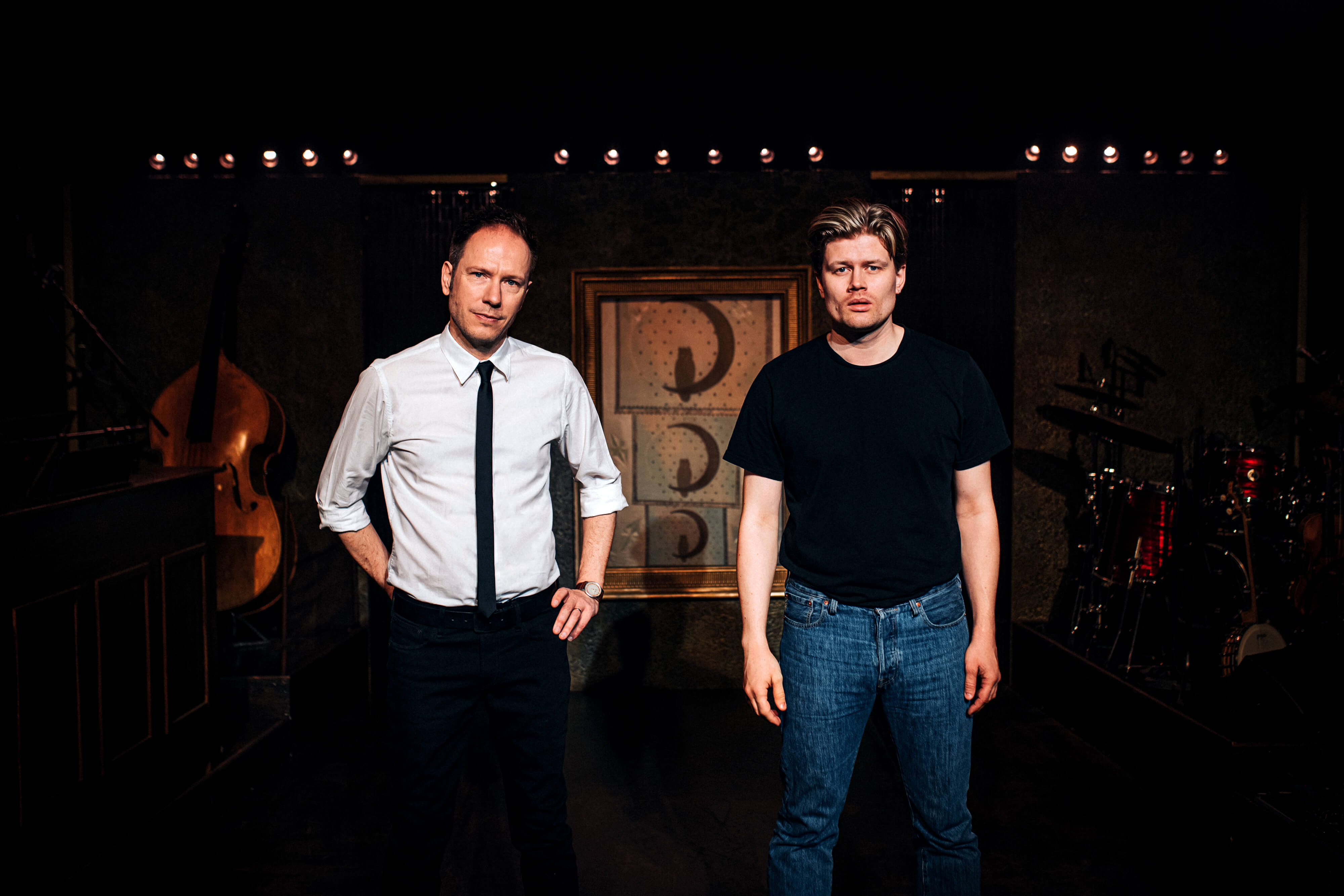 It all started one afternoon by a brick wall outside Svenska Grammofonstudion in Gothenburg, Sweden. "Shouldn't we record some instrumental songs?", Martin Schaub put the question to Henning Sernhede, who said yes, and so it had to be!

And so opposite each other with an acoustic guitar, a piano and a drum machine, a bunch of melancholy melodic reflections were born where the watchwords 'wet asphalt' and 'midnight blue' had to set the tone.

All in all, 9 instrumental songs were written and recorded, and decorated with musical contributions from friends. In addition, 2 songs to which Christian Kjellvander and Sara Isaksson lent their voices.

Henning relates, "Chamber Music is a room where we meet and play together. The room has the starring role, not us. On the wall further away hang faded posters with the Blue Nile and Prefab Sprout. We are used to writing for, with and for others, but if you put Martin in front of a piano, or put a guitar in my lap, sooner or later melodies without a sender will appear. Here, they have a home".
Henning himself has released 5 albums in his own name, in rapid succession. He's played with renowned Swedish singers such as Lill-Babs and Sofia Karlsson, and later this year will be joning Tomas Andersson Wij's band.
Martin is a musician and orchestral arranger and has collaborated with Laleh, Loney Dear, Weeping Willows and Nina Persson from the Cardigans, as well as most of Sweden's symphony orchestras. Both of them are also members in West of Eden.
But this fall, they're entering a new musical space. This is Chamber Music.
Single releases August 29th, September 9th and September 23rd. Album, "If Not Now?", will be out on October 7th, 2022.