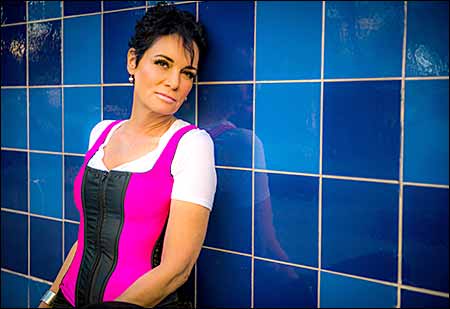 In life and in art, Carrington MacDuffie is an adventurer. A New York native who now splits her time between Austin and Seattle, after a decade beachside in Los Angeles, she travels the globe and joyfully explores diverse universes of thought and practice. Whether making music, writing poetry, voicing works of literature, piloting a fixed wing airplane, or savoring the zen like concentration of target shooting, she is led by her passion for creativity, and her endless fascination with exploring both the world outside and her inner muses.
As a singer songwriter, Carrington first released work in 2014. Her love for music was originally sparked in earlychildhood while listening to the records that her dad, a huge music aficionado, was spinning, Teddy Wilson, Beethoven, Herb Alpert, Hudson River folk, Scottish marches, The Mamas & The Papas, Arlo Guthrie, classic rock, The Beatles, among many other artists and genres. Those far reaching influences weave through her entire body of work, and stand out in her new album, "Kiss Make Better", recorded last year in Nashville.
The 13 song album took shape when she was gleaning her repertoire with an eye toward material to pitch for film and television synchronization. With a wealth of music with cinematic inclinations, what emerged is a collection of songs, some new, some spanning a few years, and a pair of covers, that are atmospheric, brimming with emotionality, desire and resistance, and full of compelling sonic space.
The title track came to sum up what Carrington sees as the album's overall theme, the healing and redemptive power of erotic love. She notes, "If Marvin Gaye said it, he'd say 'sexual healing'". It's a song both lusty and delicate, with potent lead guitar from Tim Galloway. The second track, the yearning "Red Kiss, Blue Halo", is about the spiritual aspect of erotic love. "It came out of a time when I was writing a lot of poetry, and working with my dreams. I was also deep into sacred geometry and symbology, and creating forms and images using a protractor and various visual media. I was looking at the world through that lens".
Other highlights include the reggae influenced "Love Chased Me", the psychedelic infused "Rising Sun" and "Come For Me", "I Let You Kiss Me", a contemplation on what goes through a woman's mind between a 1st, and possibly, 2nd kiss, and "Over Again", featuring a riveting electric sitar part. Carrington's ethereal cover of Rodgers & Hart's "Blue Moon" reinvents the classic as a mystical wish rather than as a lament. The other cover, "Why Can't He Be You", written by Hank Cochran and popularized by Patsy Cline, is the one song not recorded in Nashville. Carrington's rocking version, which remakes Cline's torch with punk, was produced in Austin by Scott Clark, who also plays lead guitar. She says, "It struck me that the singer might not just be sad and heartbroken, she could also be frustrated and pissed off, 'cause she's ready to move on. I just picked up my uke one day and started singing it like that".
Other than "Why Can't He Be You", "Kiss Make Better" was produced by Steve Freeman, and mixed and mastered by John D Kennedy. In addition to Carrington on vocals, the band, which she totally adores for their musicianship and camaraderie, includes David Dorn, keyboards, and known as the secret weapon, Tim Galloway, guitar, electric sitar, ukulele, Tim Denbo, bass, and Grady Saxman, drums, percussion, programming. It follows up Carrington's 2017 EP "Rock Me to Mars". She will promote the new album via a spring tour of Europé, including Paris, Luxembourg, Belgium, Holland, Germany, Austria, London, and Scotland, followed by subsequent U.S. dates.
Carrington is also busy with her career as a renowned and versatile voice actor, and has recently done the narrations for audiobooks including the first reading of Katharine Graham's Pulitzer Prize winning memoir "Personal History", and "The Dance Of The Dissident Daughter", a memoir of spiritual awakening from "The Spiritual Life Of Bees" author Sue Monk Kidd, as well as syndicated self help columnist's Amy Alkon's "Unf*ckology : A Field Guide To Living With Guts And Confidence". Previously, she voiced biographies of Joni Mitchell, Pussy Riot and Jack Kerouac, and video games including "World Of Warcraft", in which she plays a shamanic Scottish Dwarf.
In Spring of 2018, she launches her podcast "Voice Of A Muse". Twice a month, she will present outside the box, thought provoking topics seen through her deeply considered, humorous, and philosophical perspective.
Going forward, Carrington will venture forth to engage and inspire audiences with the intimate power of words, music, and voice in all her endeavors.