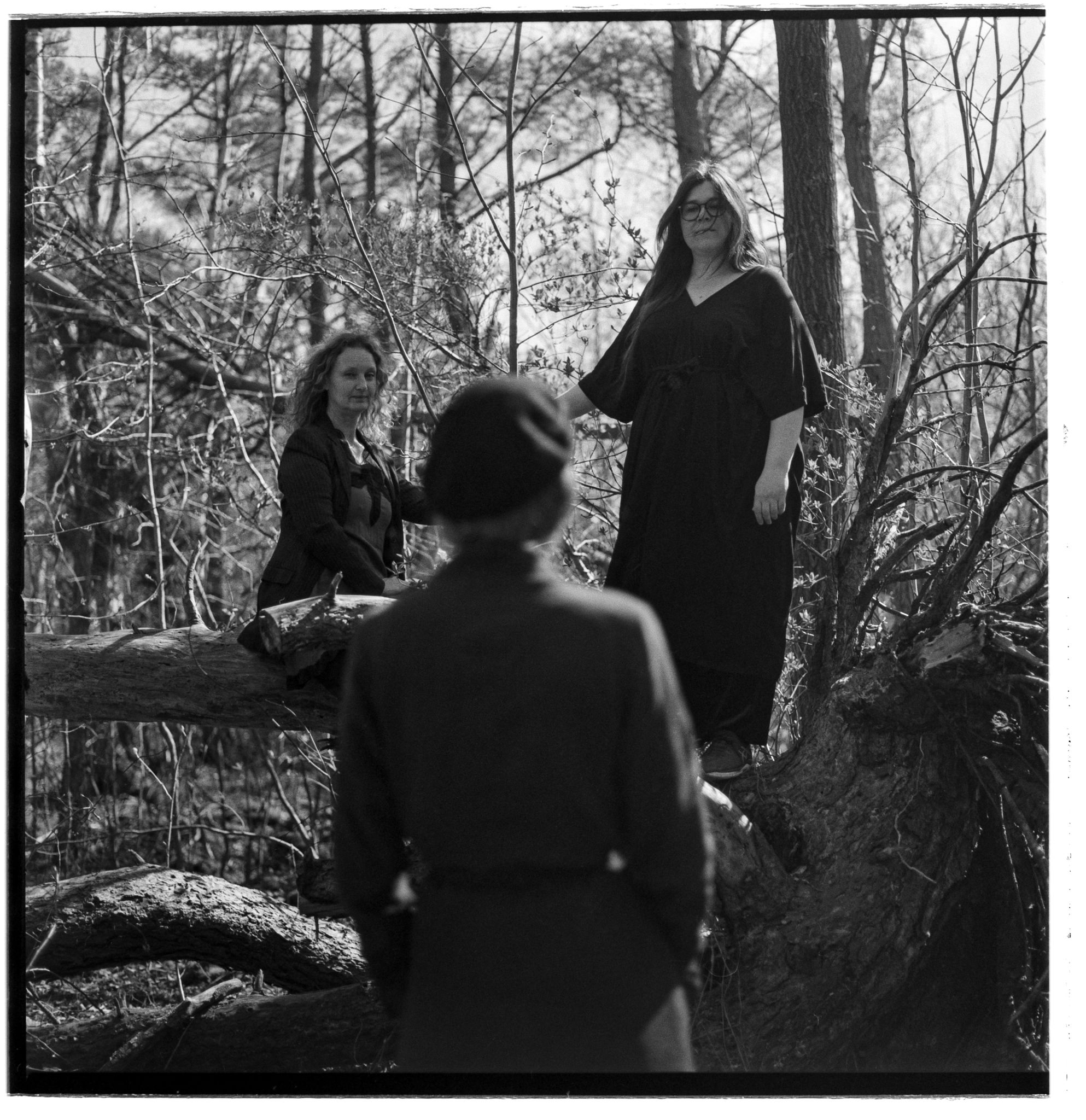 ENGLISH :
UNARMED : SONGS FROM THE POETRY OF KARIN BOYE
Meet celebrated Swedish poet Karin Boye in new English translations of the latest album release "Vapenlös". Poems written nearly a century ago but still strikingly relevant to our lives today. Intimate songs composed by Camilla Åström and Petra Haraldson in perfect tune with the content of each poem.
Karin Boye was active as a writer and poet in the 20th century, during the period of both world wars She was a woman of faith, political, and a seeker, but most importantly she was also a rebel at a time when such convictions went unacknowledged. Boye's poetry often addresses existential questions about the human condition. They are poems of amazement, fear, longing, courage, and defiance. Timeless in their melancholy, their passion, and their aspirations.
Camilla Åström and Petra Haraldson have been inspired by Boye and her singular talent for expressing thoughts and emotions ever since they were young teens. Their interest in her art brought them together a decade ago, and ever since they have followed in Karin's footsteps, composing music and touring with their project "Vapenlös". Their debut album was released in 2020 as a tribute to the 120 th anniversary of Boye's birth. And now the poems on the album have been translated by Linda Schenck, giving them and the songs a much bigger world in which to fly.
Camilla Åström is an accordionist, singer and composer with roots in northern Sweden, currently based in Gothenburg.
Petra Haraldson is a solo artist, singer songwriter and pianist with roots in southern Sweden, currently based on an island off Gothenburg.
SVENSKA :
UNARMED : SONGS FROM THE POETRY OF KARIN BOYE
Möt Karin Boye i engelsk nyöversättning av det hyllade albumet "Vapenlös". För snart ett sekel sedan skrev Karin dikter som är märkligt relevanta och angelägna i vår tid. Camilla Åström och Petra Haraldsons innerliga och pricksäkra tonsättningar har fått klä ett personligt urval av Boyes dikter. Nu översatta till engelska.
Karin Boye var verksam under och mellan de båda världskrigen. En politisk och religiös sökare och rebell som gick sin egen väg i en tid när detta sällan uppskattades. Boyes poesi handlar ofta om hur vi människor i grunden delar samma existentiella villkor. Tidlöst vemod, passion, hopp, tröst, trots och längtan.
Camilla Åström och Petra Haraldson har sedan tidiga tonår berörts och inspirerats av Boye och hennes förmåga att sätta ord på känslor och funderingar. 2013 fann de varandra i intresset för hennes verk och sedan dess har de följt i Karins fotspår tillsammans, skapat musik och turnerat landet runt med projektet "Vapenlös". 2020 släpptes albumet med samma namn, som en 120-årshyllning till Karin Boye. Nu får sångerna vidare vingar i engelska nyöversättningar av Linda Schenk.
Camilla Åström. Artist, musiker, kompositör, hörs även bland annnat i Kaja, Midvintervaka och Camilla Åström & Kompanjonerna.
Petra Haraldson. Artist, musiker, kompositör, har släppt flera soloalbum och medverkar bland annat i albumaktuella duon GRÅ.