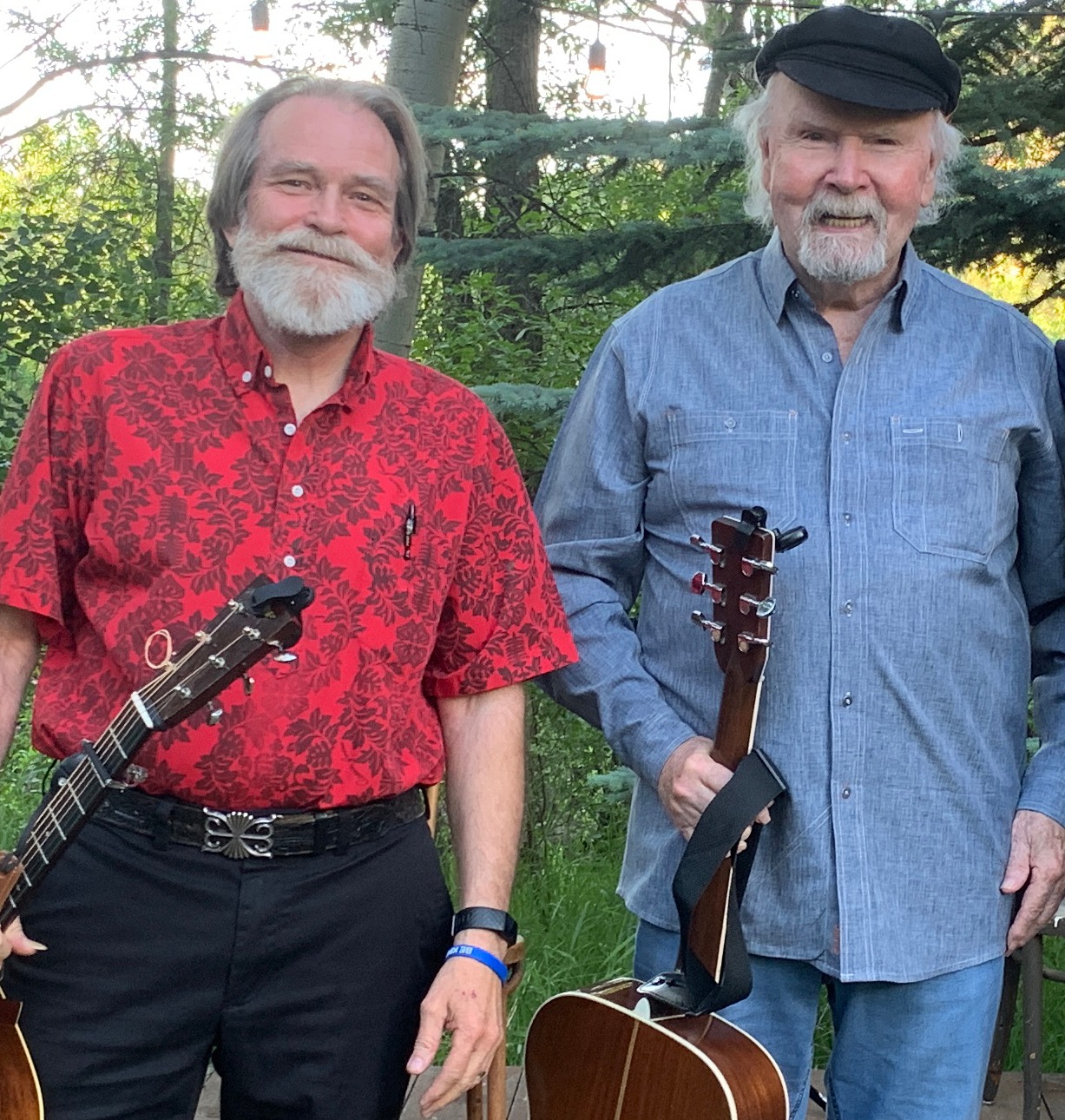 "Think of a subtle intertwining of Steve Goodman, John Prine and Tom Paxton." ~ Fred Schmale, Real Roots Café, NL
Winner of the Grassy Hill Kerrville New Folk songwriter contest, the Woody Guthrie Folk Festival songwriter contest, and others, Daniel shares experiences from a life well lived in 3 countries and 7 states.
This balladeer and songwriter with the friendly tenor brings his well crafted story songs to happy audiences throughout the US and in Europe, Canada, New Zealand, and Australia from house concerts and listening rooms to major festivals, Kerrville, Winfield, Woody Guthrie, and others. Daniel is also a member of the iconic 1960's folk trio The Limeliters often touring together with The Brothers Four and The Kingston Trio.
Born into a traveling Air Force family, he worked as a National Park Ranger (yes, the gun toting kind!) and as a Criminal Investigator for the US Bureau Of Land Management for 30 years. He started touring full time at 50, when most guys are planning their retirement.
"New Old Friends" is Daniel's 9th solo album and was once again produced by Jono Manson and released on Berkalin Records. All 15 songs on the album are co-writes between Daniel and legendary folk songwriter and Grammy Lifetime Achievement Award recipient Tom Paxton, and Tom sings on 5 of the tracks.
These songs cover quite a range of topics and tempos, and showcase the skill of these 2 very well seasoned songwriters of the folk genre plus some tasty instrumental chops from banjo virtuoso Jeff Scroggins and much sought after piano sideman Jason Crosby and several other very talented friends. Noel Paul Stookey of Peter, Paul and Mary is a 3rd co-writer on one song.
Daniel's 2016 album, "These Houses",, was considered for a Grammy nomination as Best Folk Album. It was also chosen among Top 10 Albums of the year by Folk Radio DJ's across the US, as was his 2014 album, "Sleeping Dogs", that year. His 10th solo album, "Love, Dan", is due out early in 2024.
There's a lot of Steve Goodman in Daniel's delivery and storytelling, and you can also hear the influence of other classic folk singers and songs from the great American folk tradition. It's no surprise to discover that iconic Appalachian folk singer Jean Ritchie is his 2nd cousin. Renowned folk duo Still On The Hill calls him "one of the most talented songwriters on the circuit".
Whether you've walked the very same roads, you can't help but relate to these songs, and no matter what your story is, you'll love Daniel's.