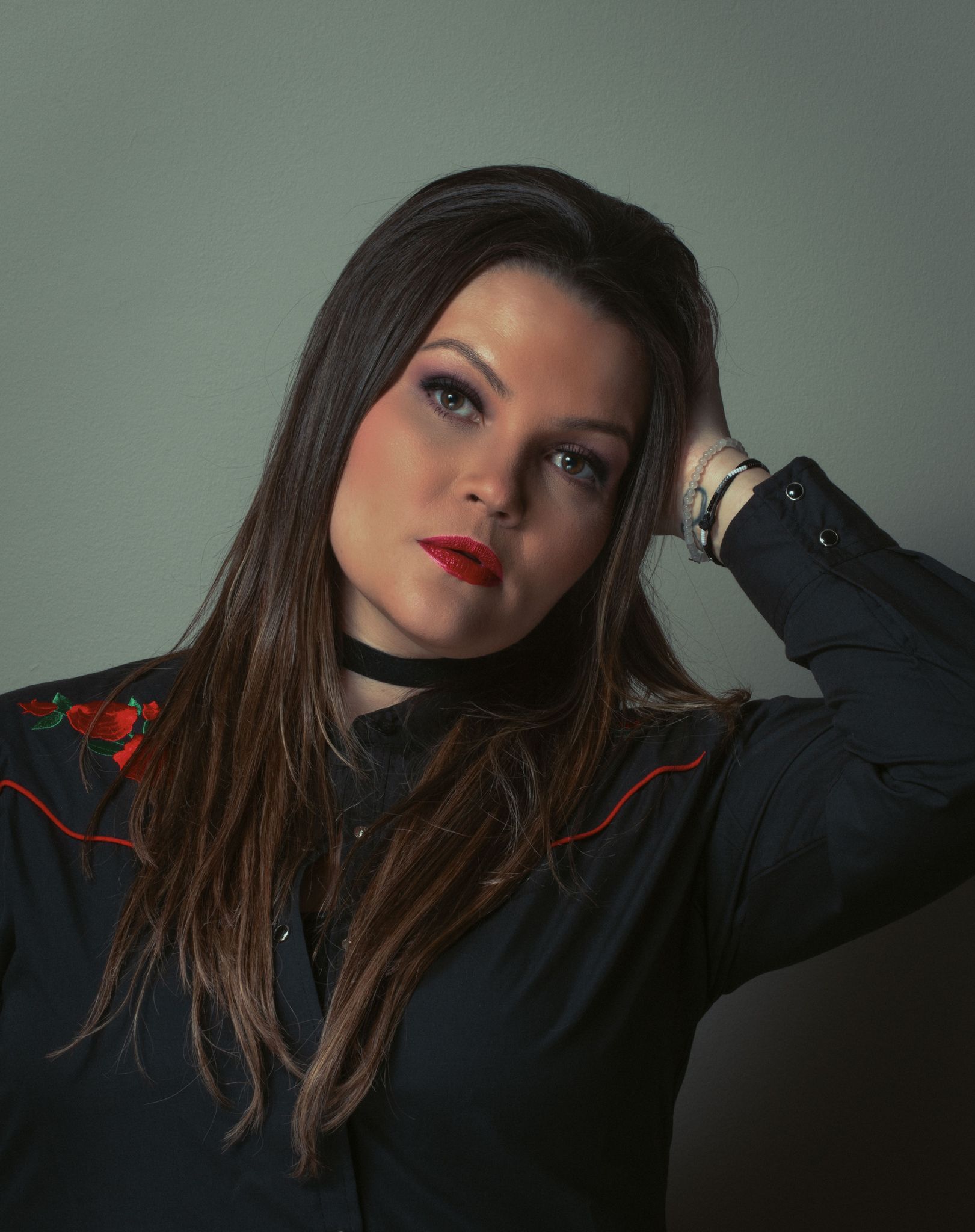 Brandi Vezina is a Canadian singer songwriter whose authentic country roots are intertwined with rock and blues. She is a natural born performer who comes from a musical Metis family while taking inspiration from Johnny Cash, Rolling Stones, Janis Joplin and Miranda Lambert.
Brandi was recognized as the Manitoba winner in the 2021 Jim Beam's National Virtual Search and can be heard on Apple Music playlists, Boots & Mocs and Indigenous Now, as well as Sirius XM's Indigiverse, CBC Country, and North Americana channel.

Brandi's debut album "#dontsettle", to be released in November 2021, focuses on her most personal dating experiences while encouraging women to stand up for themselves in their own relationships, both in their romantic lives, as well as their workplaces.
Brandi was so fortunate to have a powerhouse team working on the album with her, including producers, Murray Pulver, CCMA award winner, Randy Hiebert, lead guitar player for the Bellamy Brothers, and Terence Lam (Drake, Aleissa Cara).
Previous singles include the Top 10 Indigenous Music Countdown tracks, "Danger" (2021) "John Dillinger Type" (2020), and "Walk Away" (2019).
Looking to the future, Brandi embarked on the Manitoba Arts Network's Indigenous Celebration Tour in October with dates set throughout 10 Indigenous communities throughout Manitoba.