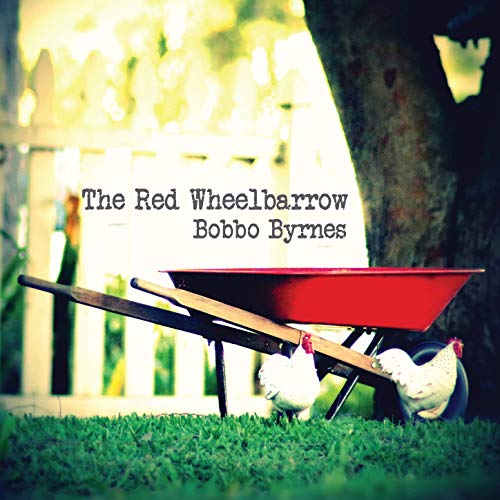 In American literature the poem "The Red Wheelbarrow" is a metaphor for all art to me. 16 words that until the poet WC Williams said it existed, didn't exist. That the single most important thing of any artistic endeavor is the doing of it. The marginalization of creative work and stripping it of its value has become a reality of the modern world. But art, music, literature, it still needs to be created.
I was thinking of this when I started recording my new album as well as what does having a professional life in music mean to me? How do I define personal success vs external success and should I double down on this life?
"The Red Wheelbarrow" was mostly recorded while touring across the US and I was influenced by modern radio in a counter intuitive way, I didn't want to sound like modern radio. I wanted to sound like people in a room making music and less like a computer. It's not discounting what others do, it's just reacting to it.
So this is a bit of a reactionary record for me of the time and space spent touring across 2 continents and feels like the 3rd and final part of a trilogy of albums that I started in 2017 with "Motel Americana", 2018's "Two Sides To This Town" and now 2019's "The Red Wheelbarrow".
Songs 1 to 5 were recorded in 5 hours in Nashville, TN, with Ken Coomer from Uncle Tupelo and Wilco on the drums. Songs 6 to 10 were recorded in New Hampshire, Massachusetts, Wisconsin, Texas and California. "The Red Wheelbarrow" also features the Hammond B3 playing of Rami Jaffee from Foo Fighters and Wallflowers and the lead guitar of Phil Manzanera from Roxy Music.