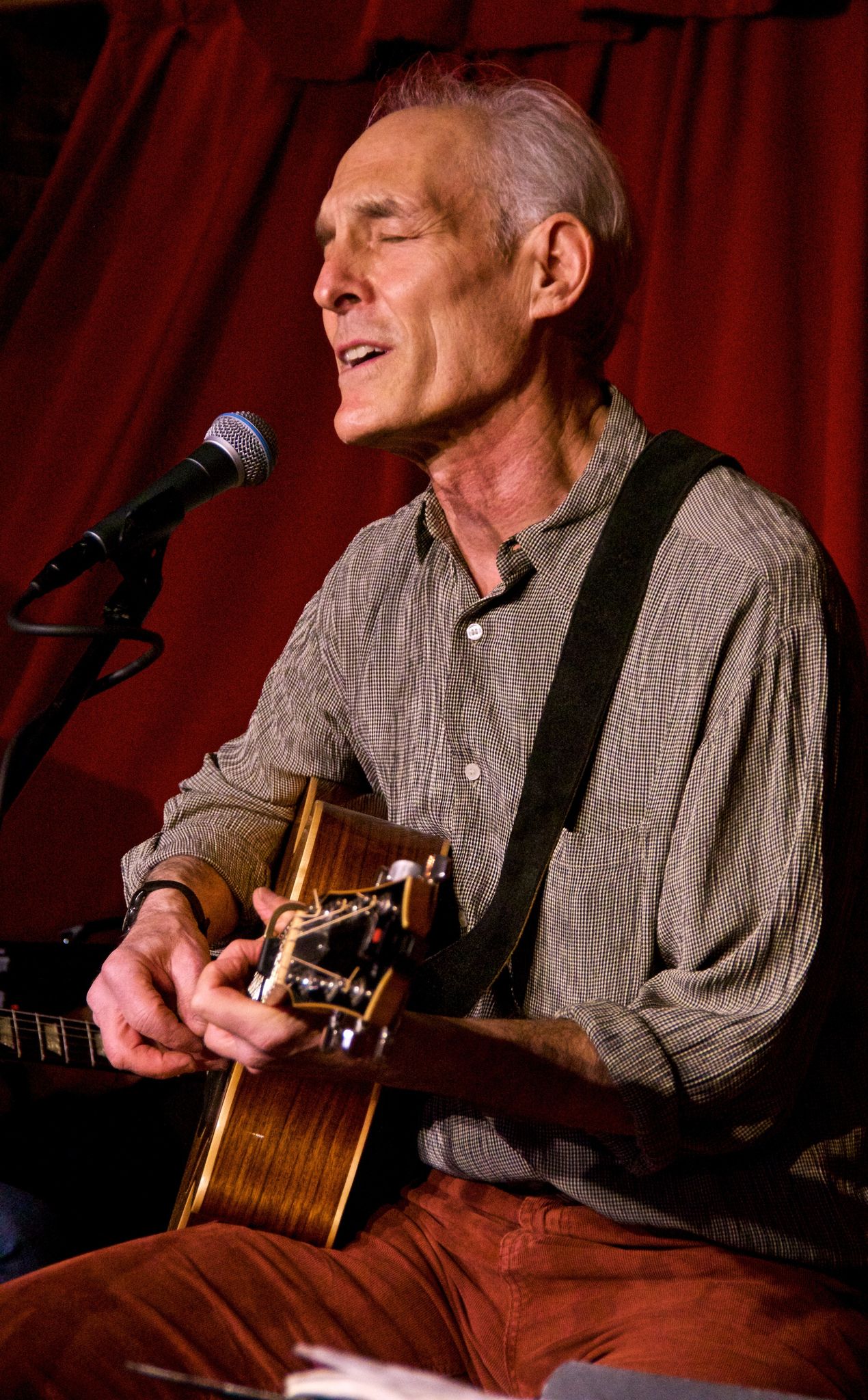 Barry Oreck is a Brooklyn based singer songwriter known for evocative storytelling, rhythmic and stylistic variety, and songs that move and motivate. He explores a range of topics from the personal to the political, touching on societal and ecological issues, as well as the perils of aging and long forgotten love. His affecting voice and soulful guitar-playing bring listeners along on a musical ride of intriguing ideas, disarming humor, and deep feeling.
Oreck honed his craft surrounded by the rich folk and blues traditions of his native Chicago. He studied with such folk luminaries as Frank Hamilton and Steve Goodman at the famed Old Town School Of Folk Music and soaked in the exploding blues scene. His music doesn't fit neatly into a single folk style or genre; major musical influences include Steve Goodman, Stephen Sondheim, Odetta, Tom Waits, and Tim O'Brien.
Oreck has 4 albums to date. His 2016 self titled release features 10 artfully-crafted original tracks described by fellow musician Trudy Williams as 'a unique collection of songs full of wry, thought provoking lyrics, sweet harmonies, with a satisfying touch of funk'. His 2018 follow up, "How The Bright Earth Spun", is a collection of new and old songs spanning the folk tradition with intricate guitar interplay, tight vocal harmonies, and rousing fiddle. His 3rd release, "We Fit Together", which reached # 9 on the folk radio charts in May 2020, was inspired by 'the political shocks of 2016', Oreck says. 'In a country and world where so many have retreated to the fringes of distrust and tribal isolation, the idea that we do and can fit together, all of us, all over the globe, became vitally important to me'.
"Leap Year", 2022, presents new songs written during the pandemic. Oreck calls "Leap Year " an integration, a catharsis, a lifeline to past and future, a recognition that we have no idea what is to come. His seasoned musical collaborators, Barry Oreck & Friends, reflect a wide range of musical influences from jazz, rock, classical, and world music. Their interlocking instrumental arrangements and 3 part harmonies offer a satisfying and original take on songs by Oreck as well as by other contemporary songwriters. The group also presents traditional songs in new arrangements that invite audience members to sing together.
In addition to his songwriting career, Oreck has spent decades in New York as a performer and choreographer in dance and theater. He has worked extensively in arts education, publishing numerous articles and research papers on the impact of the arts on learning and teaching and the nature of artistic talent. He has taught extensively throughout the world and continues to work with teachers and schools in New York and elsewhere.
Performing solo and with his band, Oreck believes that 'music approached collectively can inspire action. At its best, music supports movement and change. It touches emotional chords that make us reexamine our lives and our relationships to others. It can change us'.